Related products
Product detailed description
What can you build from this set?
Wall bars 240 cm high Ι Wall bars with horizontal bar Ι Tilled wall bars Ι 3D wall bars Ι House Ι Large bridge Ι Mountain Ι Small cliff Ι Large panther Ι Large Pikler Ι Spider Ι Dancing house Ι Big horse.... and also everything from the Faber 3 and Faber 10 set
Check our photos for more inspiration
Sets are sold only with parts you need to build that specific project without any accessories. Enhance your project by adding some accessories from our wide range.
The picture below shows a house attached to the wall. Thanks to its stability you can add, without any doubts, a balance board.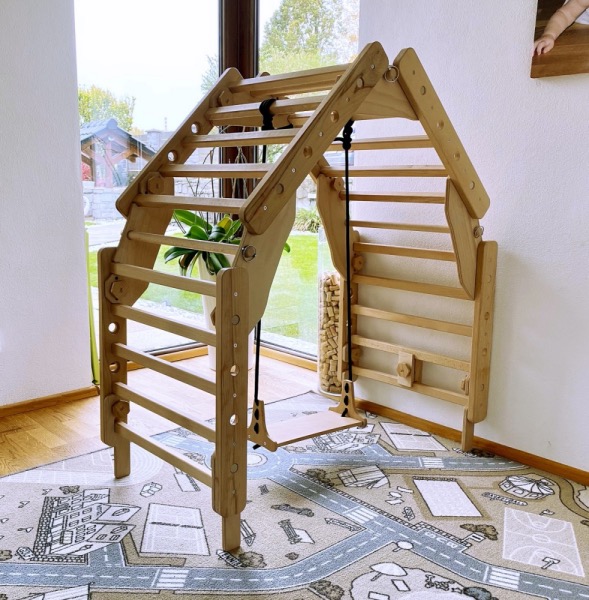 On the picture below you can see a cliff which can be also used for a balance board. Here we used following accessories: Balance board, Plug and play board, Pixel.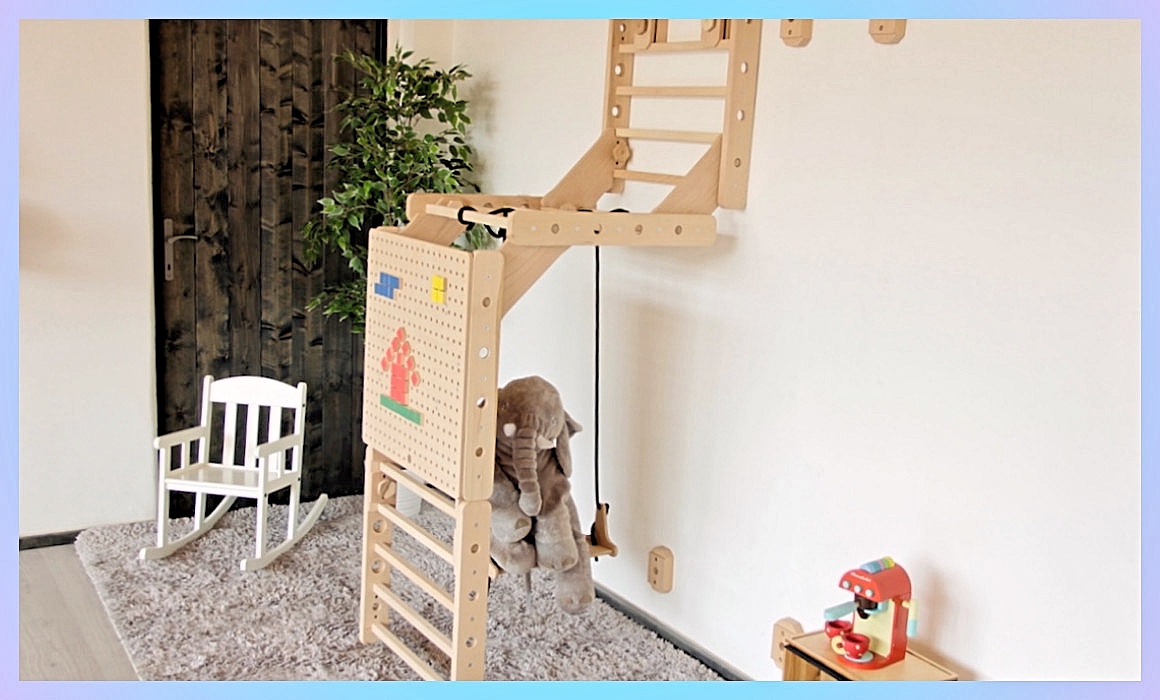 At the bottom of the page you can find accessories suitable for this set as well as related products.
---
Characteristics
100% massive beech with FSC certification

mortise joints, high tensile strength stainless screws

load bearing capacity: 150 kg

comply with ČSN EN 71 (Children's toys)

weight of the set components: cca 26 kg
Maintenance
no specific maintenance is required

all you need is water and damp cloth
In the box
panel (4 pcs)

E1 connector (6 pcs)

T1 connector (4 pcs)

T2 connector (4 pcs)

T3 connector (6 pcs)

C1 connector (1 pc)

F1 connector (4 pcs)

W1 connector (3 pcs)

H1 brace (1 pc)

strength strap (1 pc)

wooden rod with cotters (3 pcs)

set of pins Faber (2 pcs)

bolt 50 (4 pcs)

nut Faber (4 pcs)

bolt 35 (16 pcs)

key (1 pc)
The set does not include screws to secure the W1 connector to the wall. Please make sure to choose appropriate screws for your wall.
Warranty
PLEASE READ
Faber is a universal climbing frame and each part can be used for any project. Faber 26 set contains all the parts needed to assemble any of the structures shown above. Note that it is usually not possible to build several buildings at the same time from parts available. Do you want to build more projects at the same time? Call us, we will pack the parts according to your needs.
Be the first who will post an article to this item!