The panel is the basic building stone of the Faber kit and the best-selling product in our e-shop. The panel is not really compact and requires a lot of space when packing. We don't want to ship air and produce large boxes and more waste when not necessary. We are currently moving to a new model of sending panels - so far you have received your panels assembled. From now on you will get the panel disassembled. You don't have to worry about anything at all, you can simply assemble the panel in a few minutes.
Each panel consists of two side panels, five rungs and ten screws.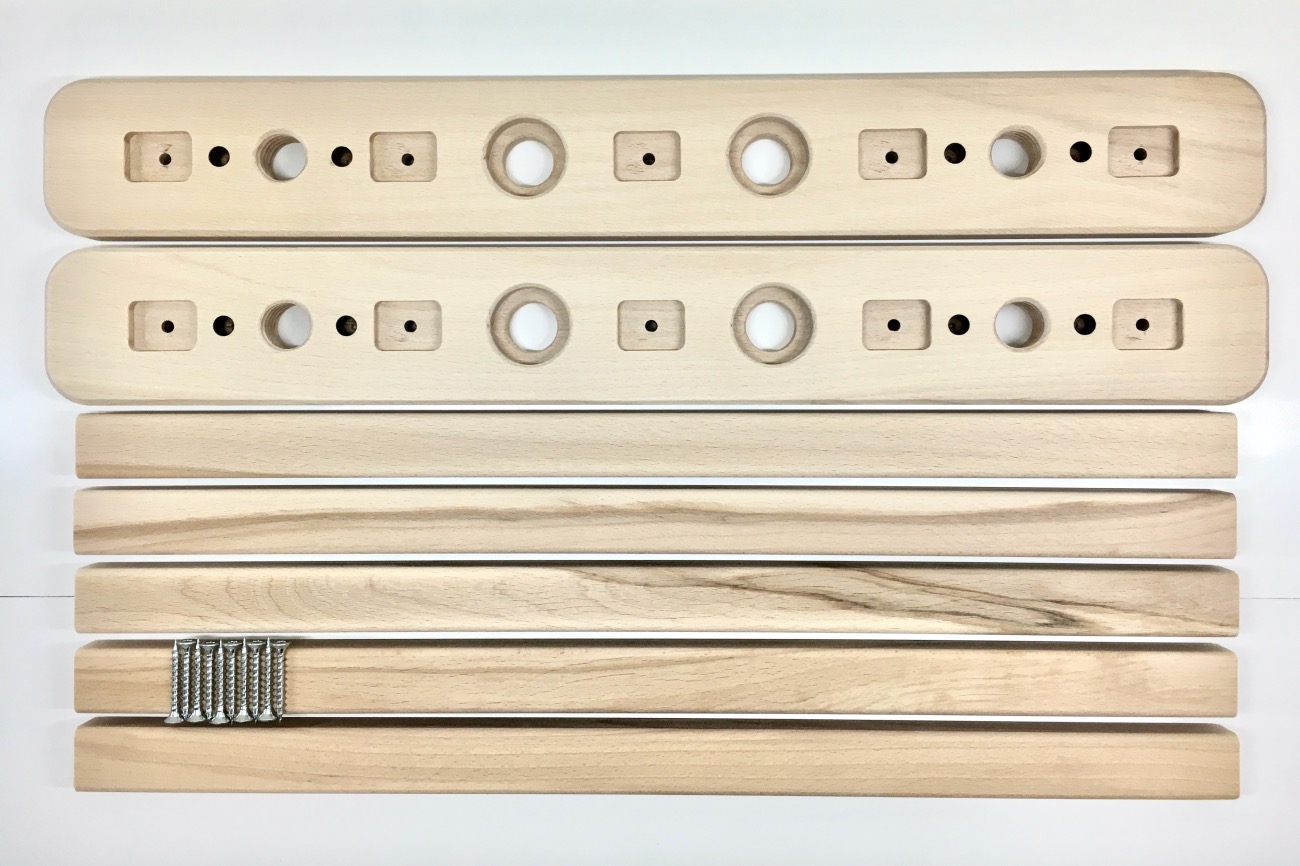 Follow these simple steps:
1) Insert the rungs into the milled holes on the inner side of the panel
2) screw the screws through the sides into the pre-drilled holes on the rungs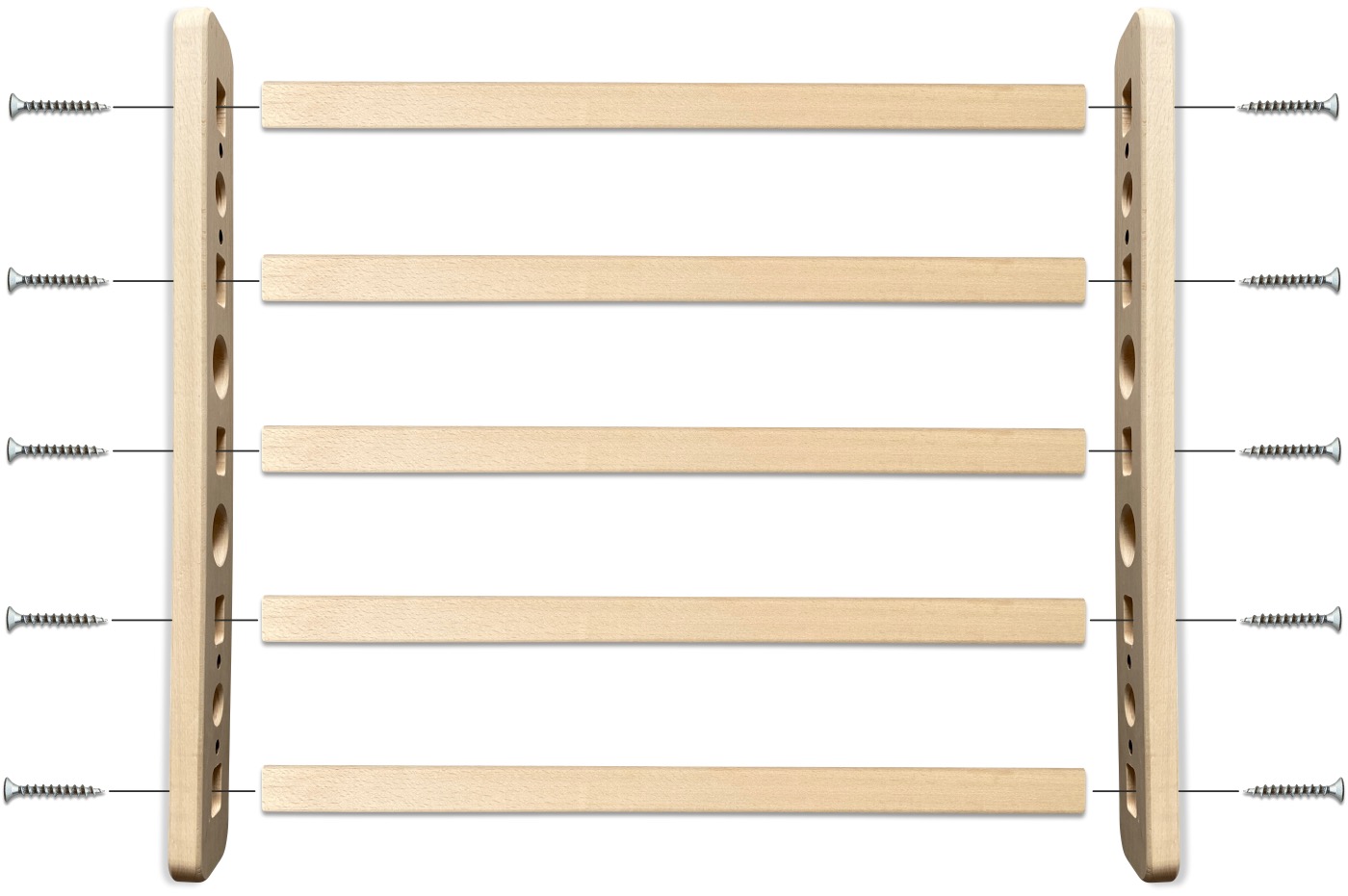 If the assembled panel is wobbling on a flat surface (the two diagonal opposite corners are in the air), place the panel, for example, on the edge of the table and push lightly on the corners.