Related products
Product detailed description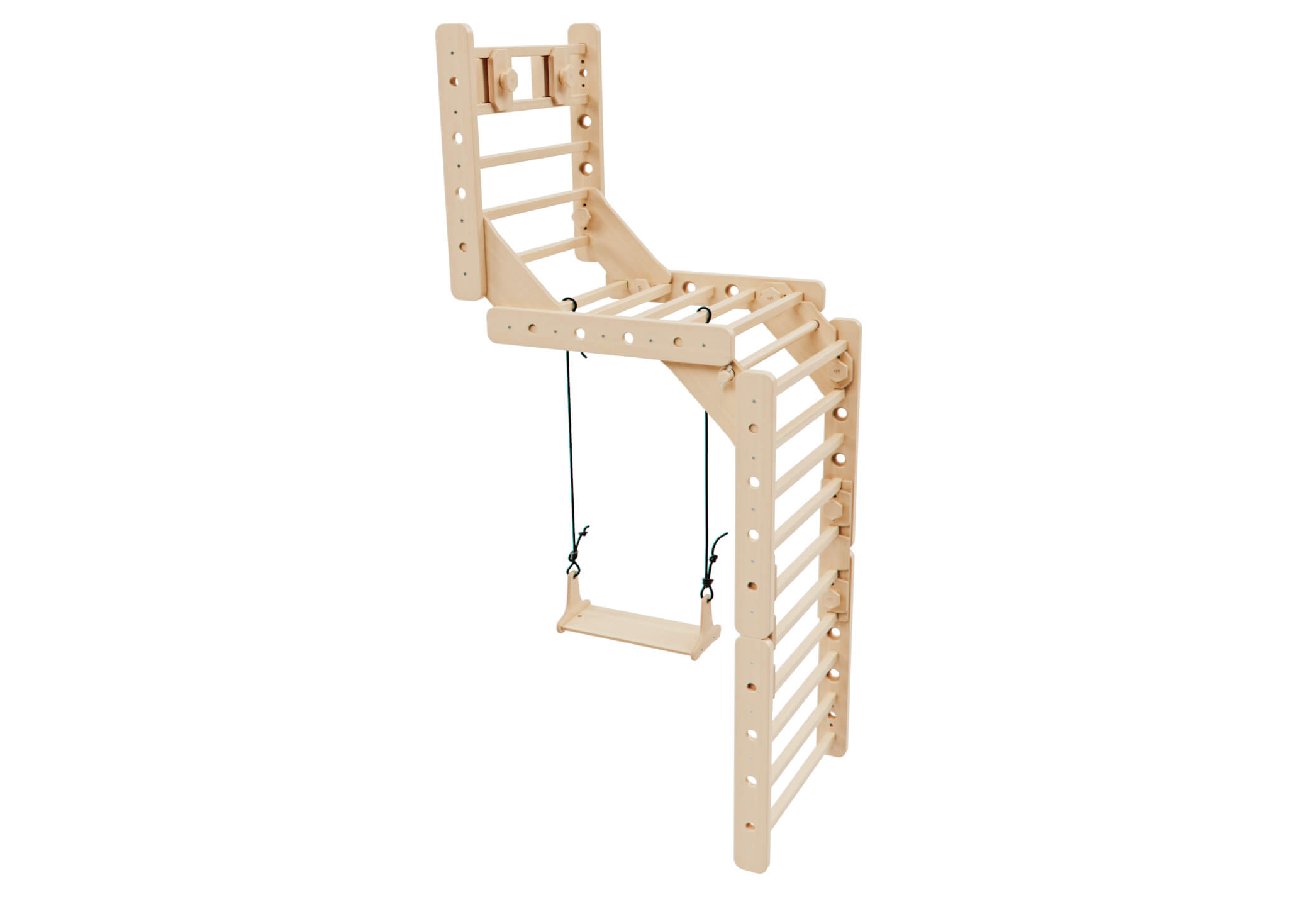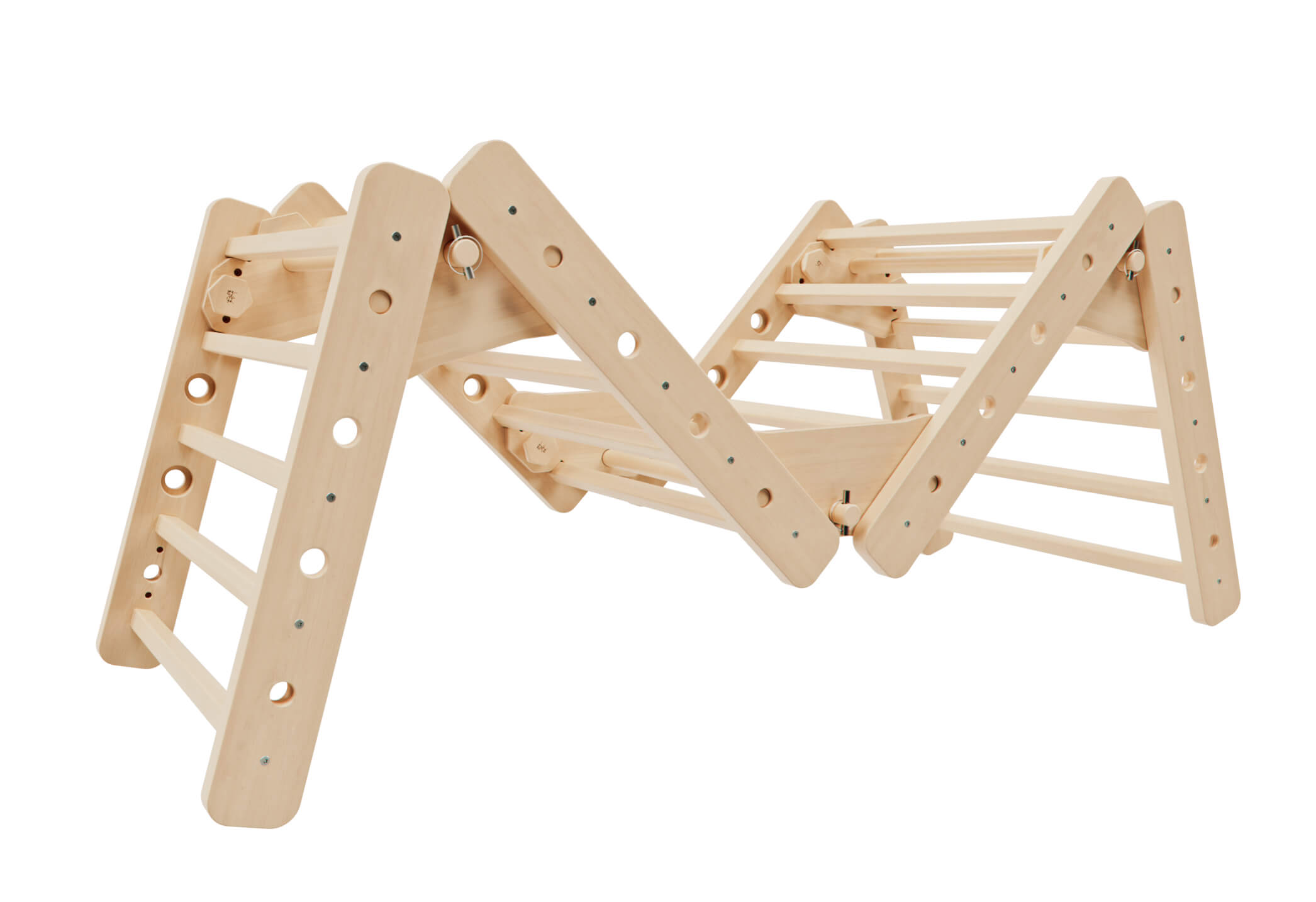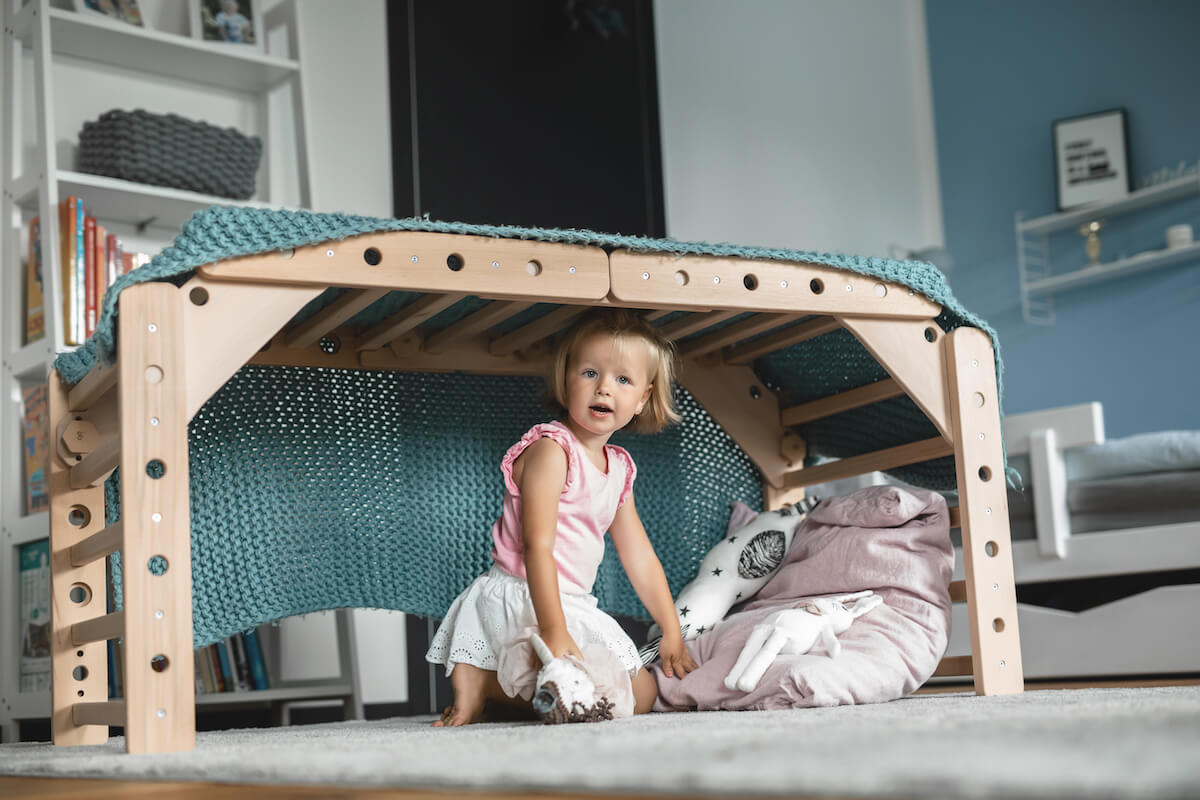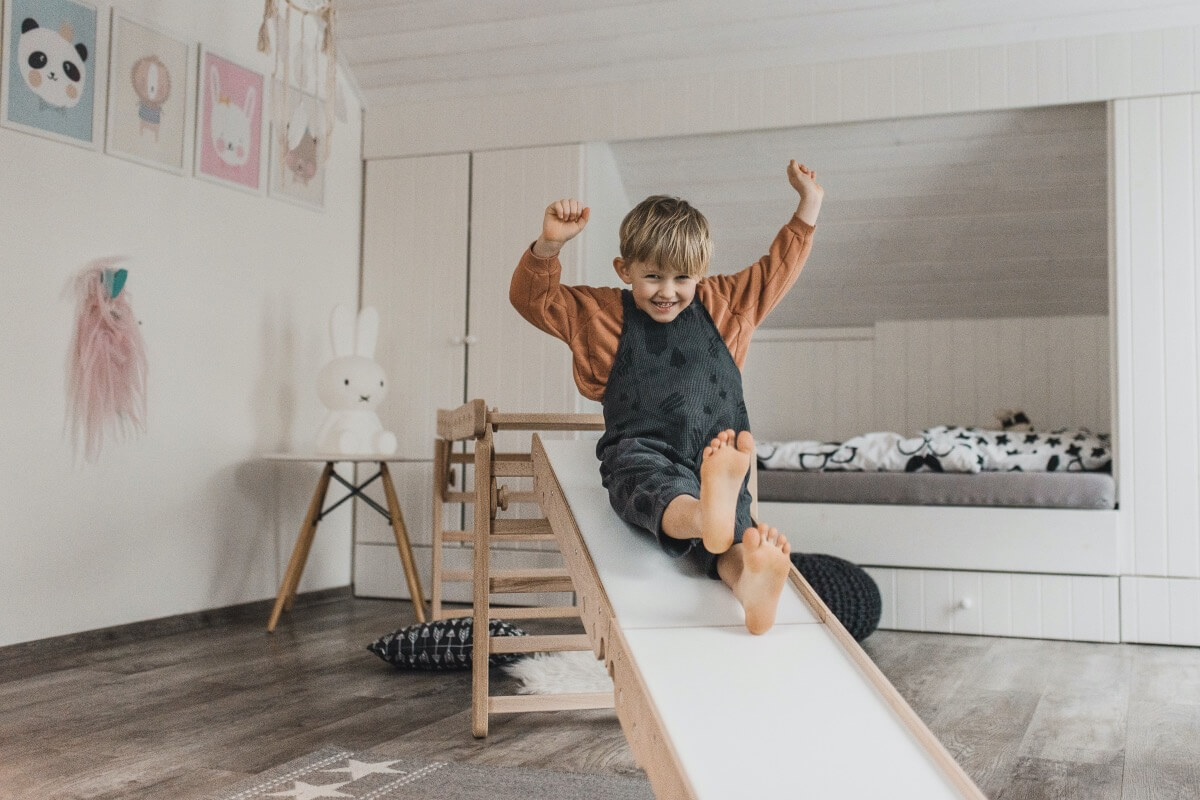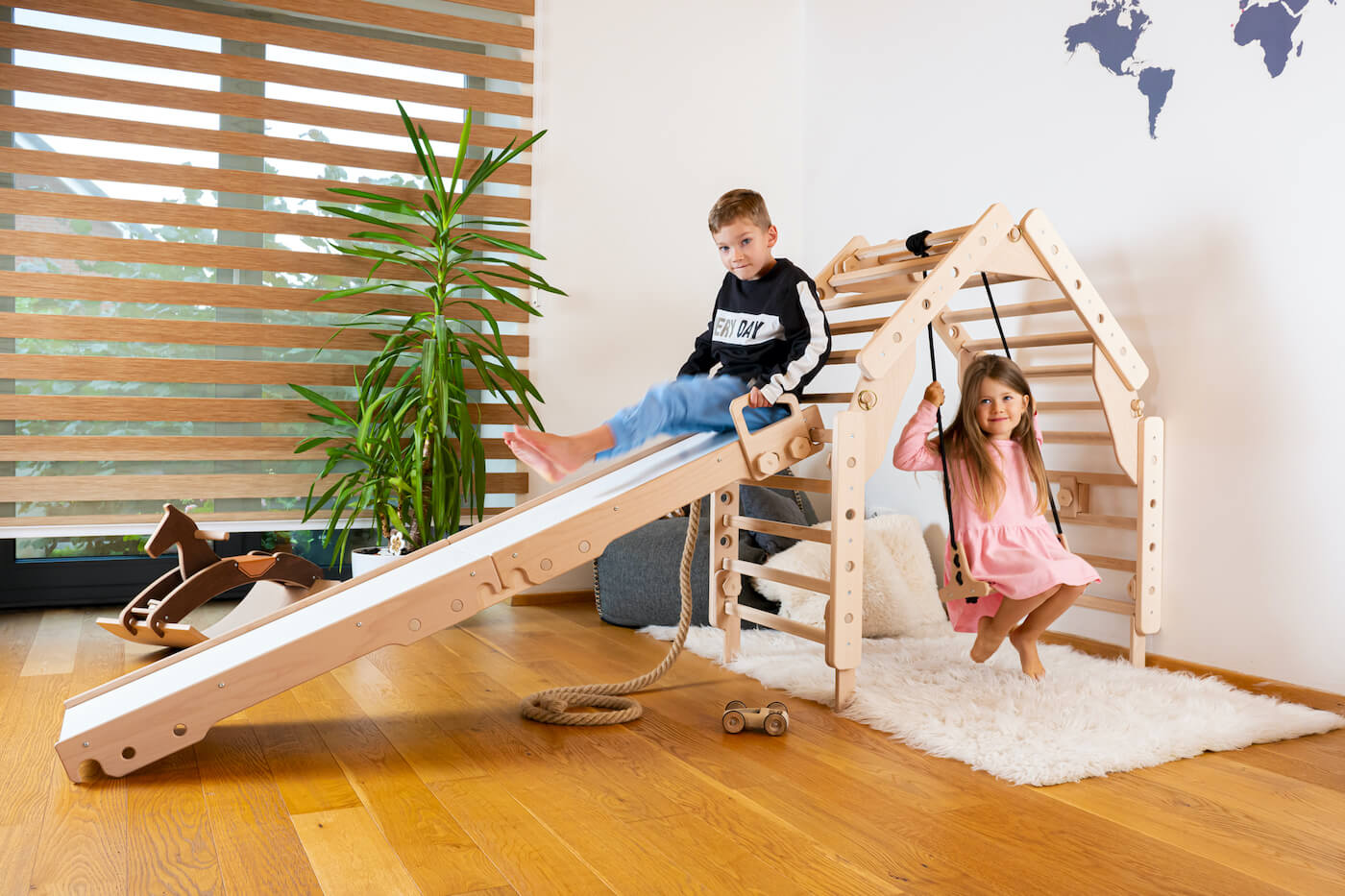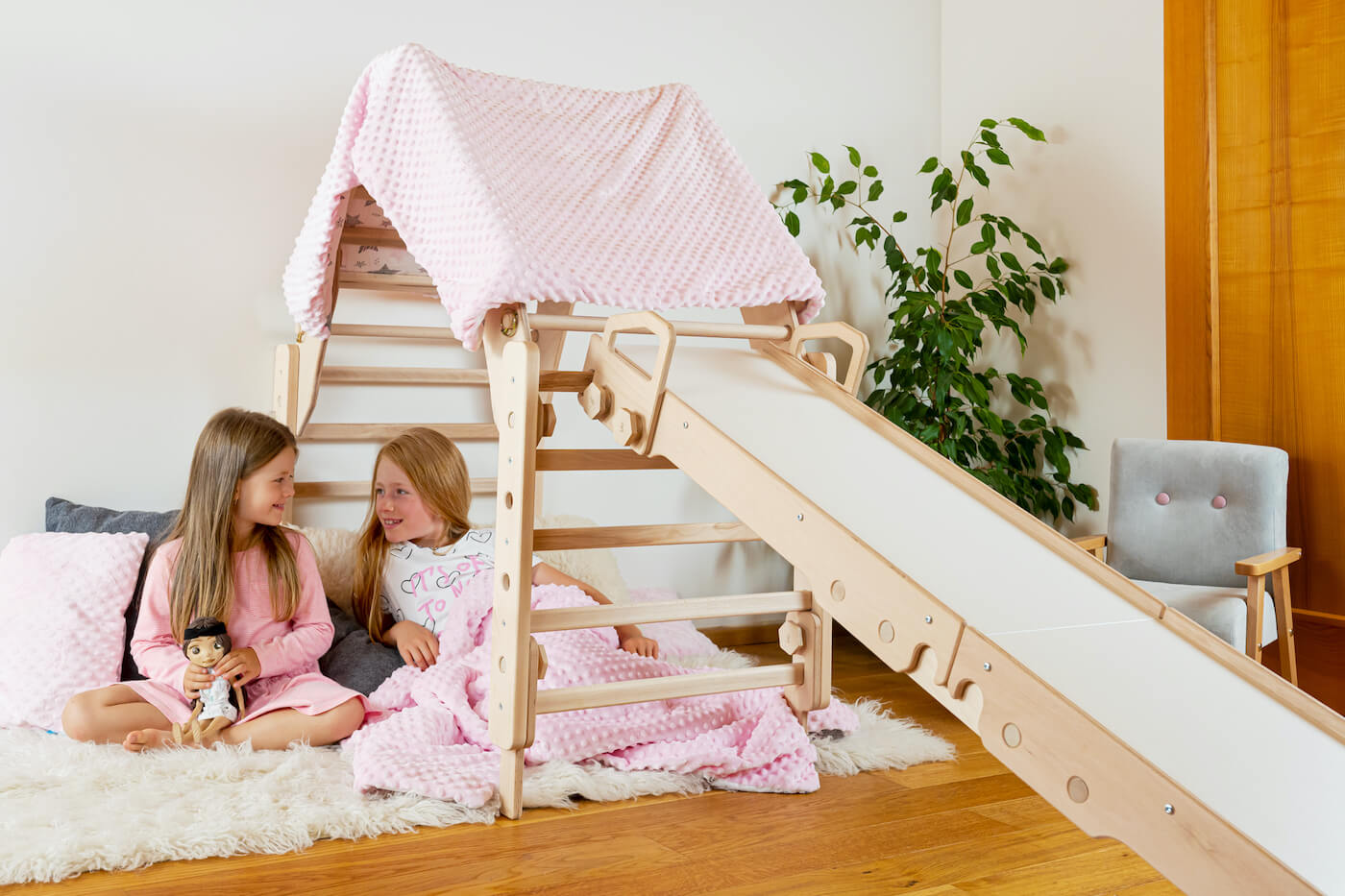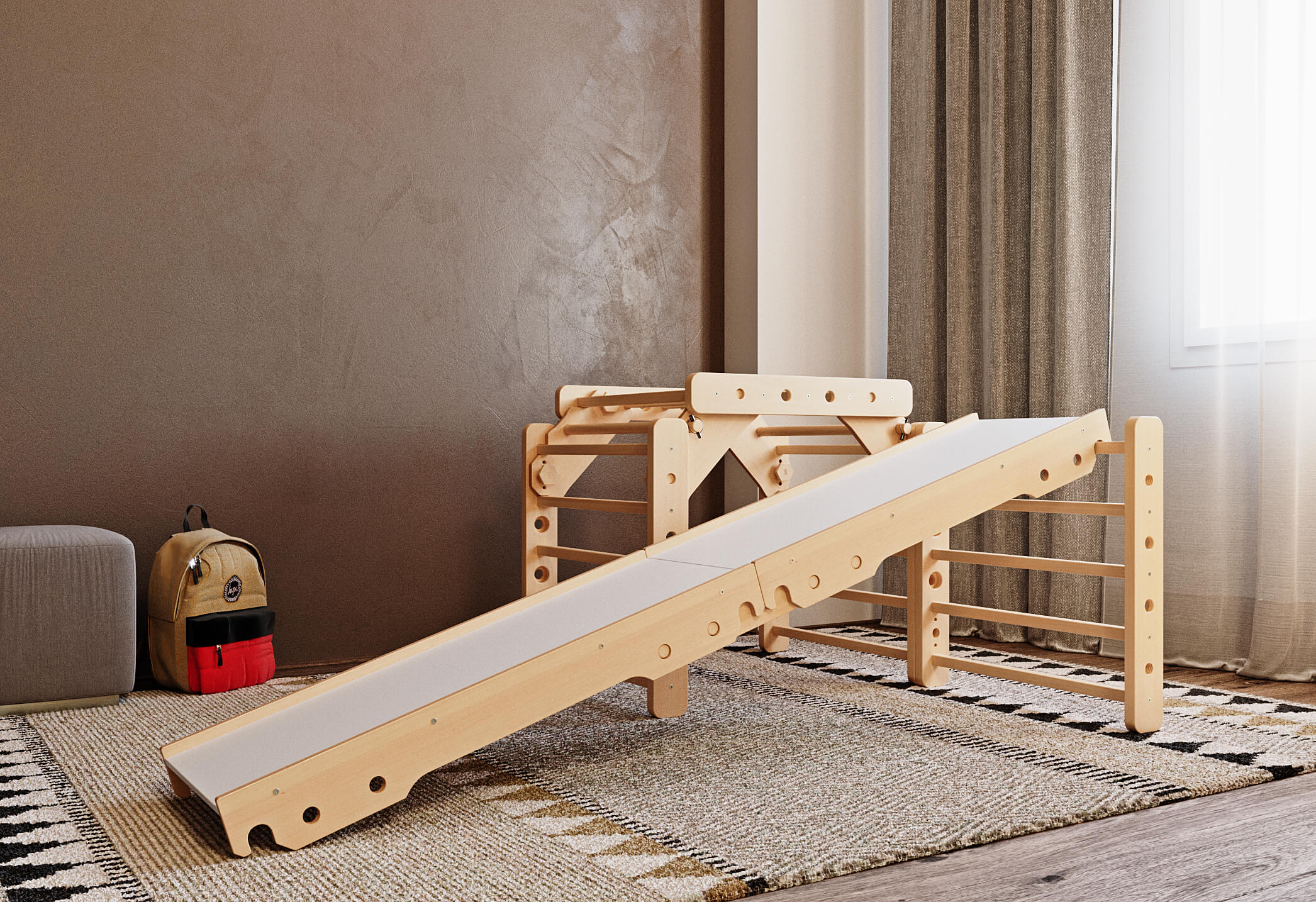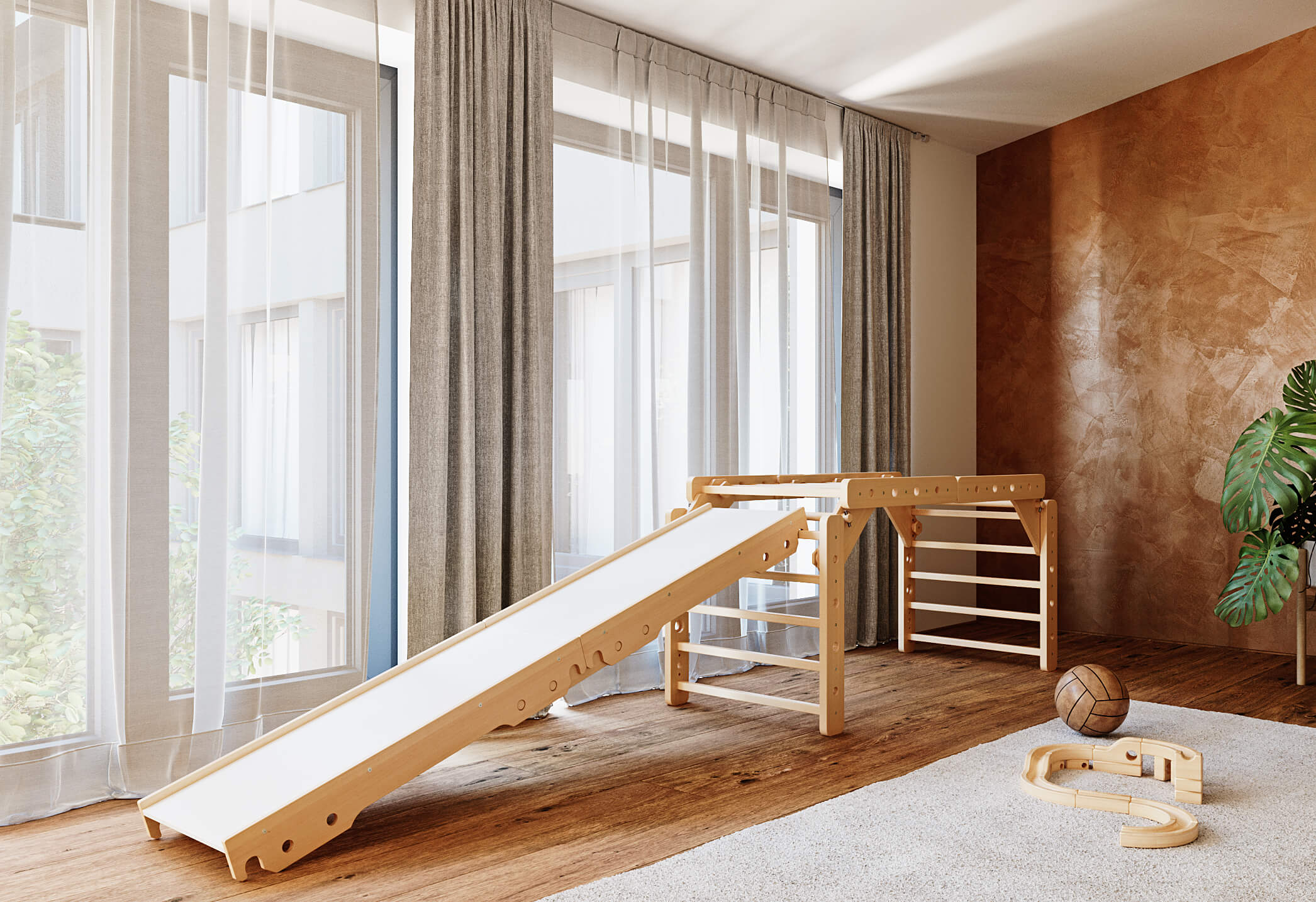 Climbing boards are not included in the FABER JUNGLE kit.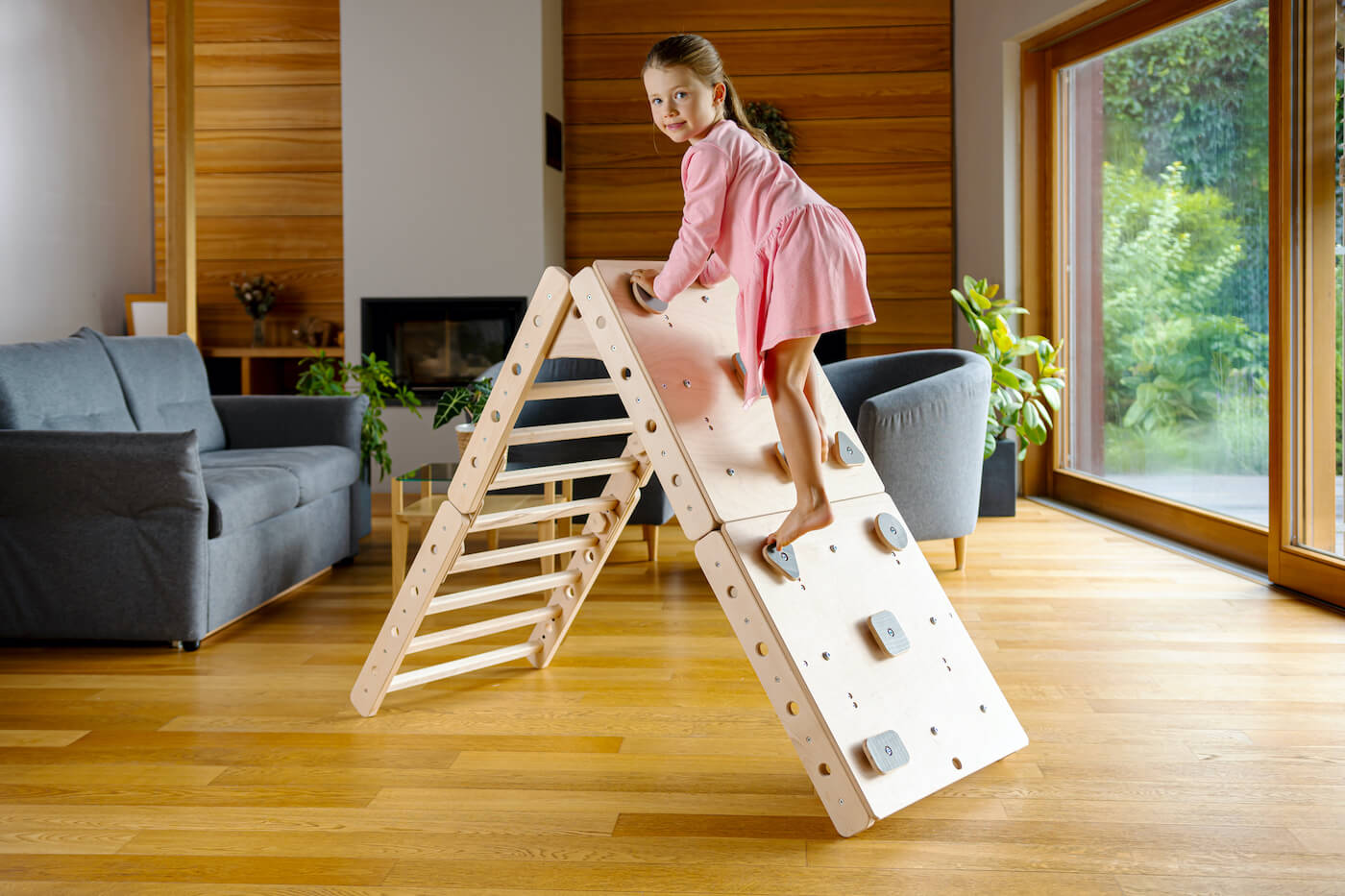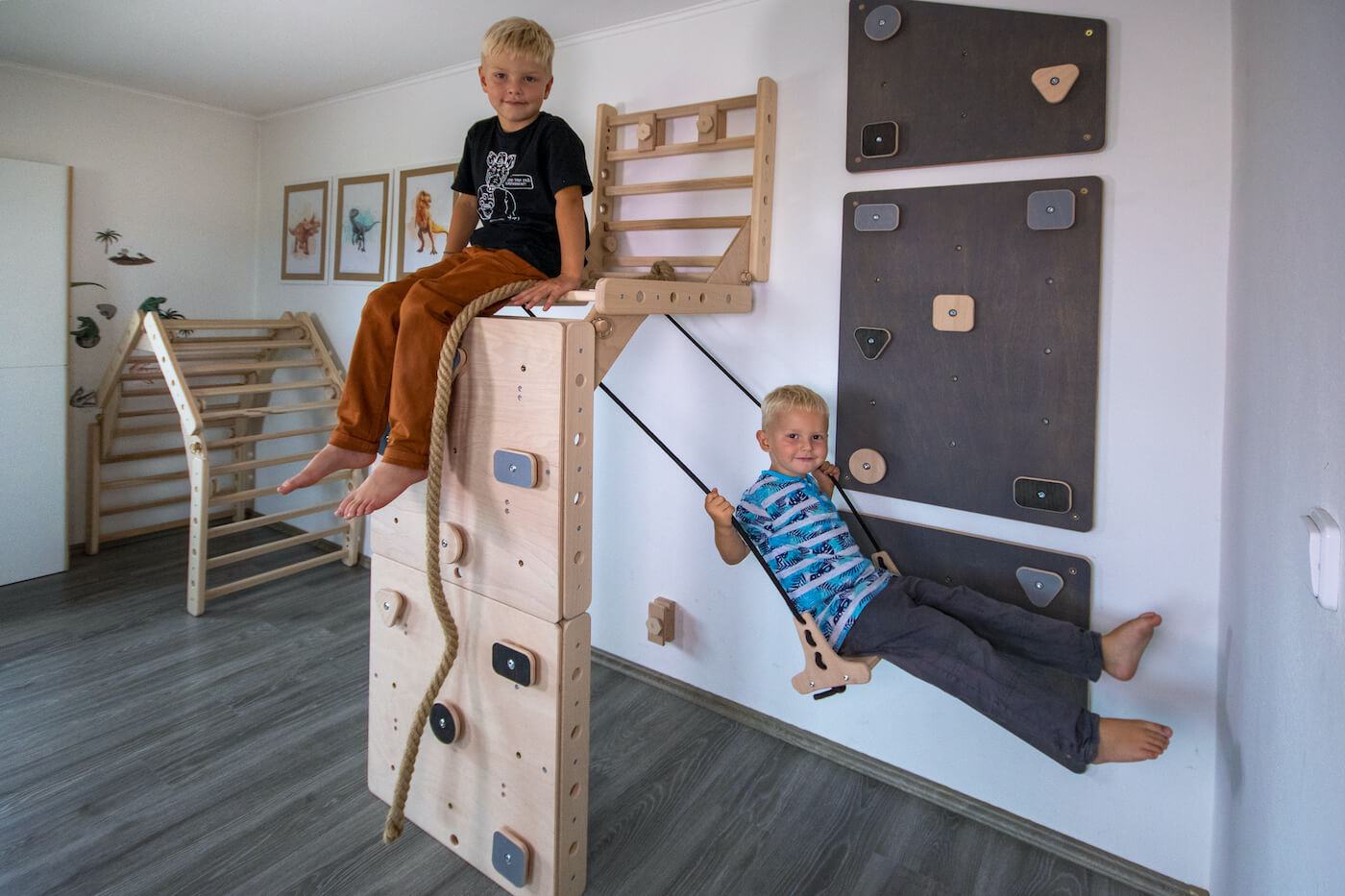 Age: 3 to 99 years
IN THE BOX
4 x panel

22 x bolt 35

1 x key

4 x nut

3 x wooden rod with cotters

4 x connector T1

4 x connector T2

4 x connector T3

4 x connector E1

3 x connector W1

4 x connector F1

1 x connector C1

1 x strengthen strap

6 x sets of pins

1 x double slide incl. SL1 connector and 8 bolts 35

1 x balance board Classic

1 x climbing rope
STRUCTURES YOU CAN BUILD
small Pikler triangle

small bridge

panther

Lucky devil

house

big bridge

big Pikler triangle

spider

trapeze on the wall (out of two panels)

wall bars

inclined wall bars

wall bars on the wall with panel

cliff

wall bars on the wall with trapeze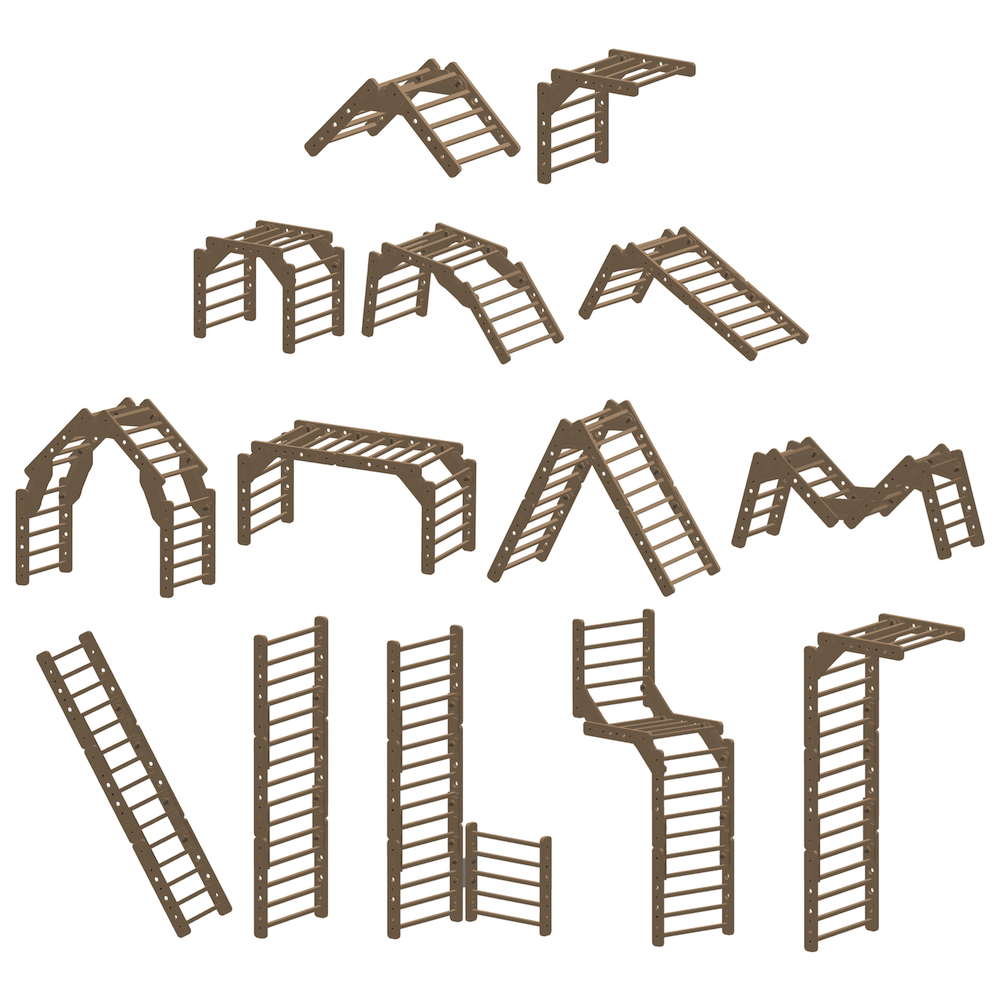 MATERIAL
solid beech, beech plywood with FSC certificate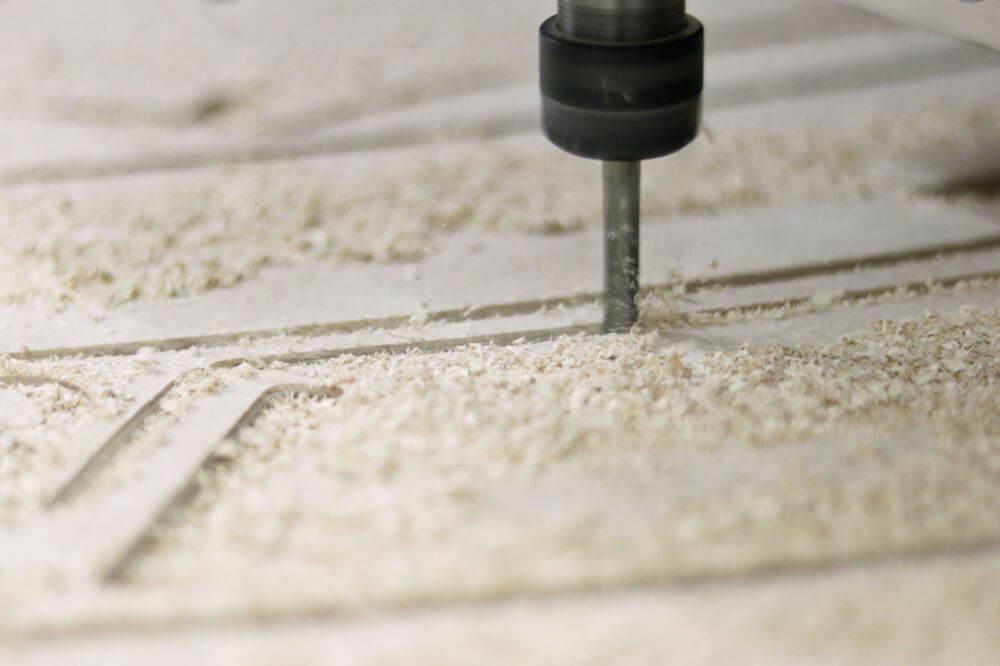 LOAD BEARING CAPACITY
Most of the structures can handle even an adult. For more details please see the instructions. The trapeze made of two panels on the wall has a load capacity of 15 kg. To increase the load capacity to 75 kg, use the trapeze brace H1.
Safe for children - in accordance with ČSN EN 71.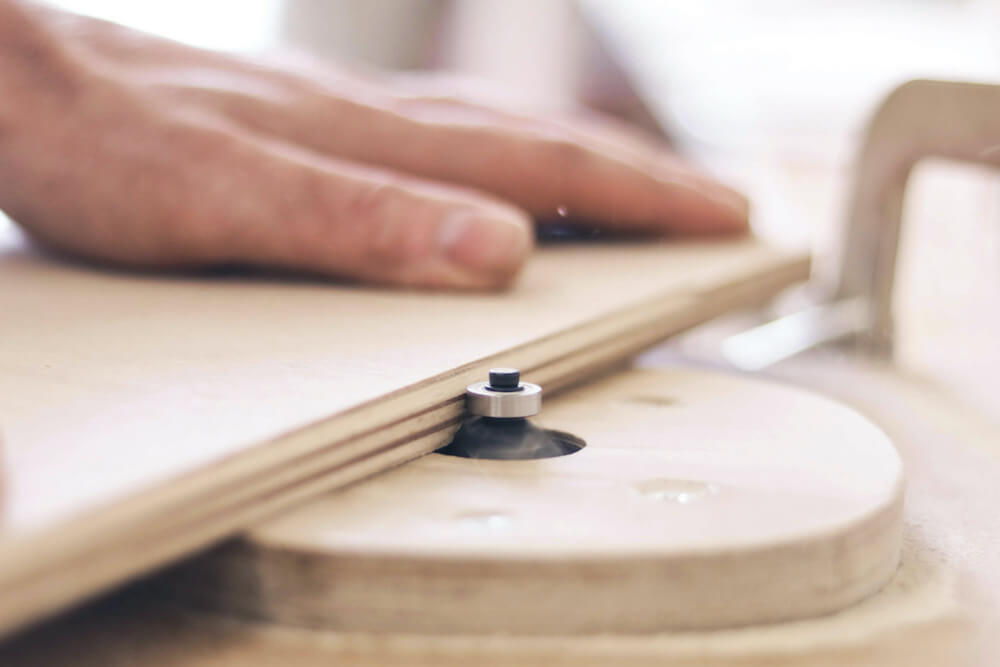 WALL INSTALLATION
Starting with the FABER MONKEY set, you can attach structures to the wall. It's easy - watch the video how to do it. To remove the structure from the wall is a matter of 30 seconds.
INSTRUCTIONS
Please see instructions here.
GROWING BUILDING KIT
FABER is a growing building kit and has four consecutive levels - FABER FROGGIE, FABER PANTHER, FABER MONKEY AND FABER JUNGLE. To expand from a lower level of the kit to a higher level, use the S extension as shown below and on the pictures.
S2 - extension of FABER FROGGIE to FABER PANTHER
S3 - extension of FABER PANTHER to FABER MONKEY
S4 - extension of FABER MONKEY to FABER JUNGLE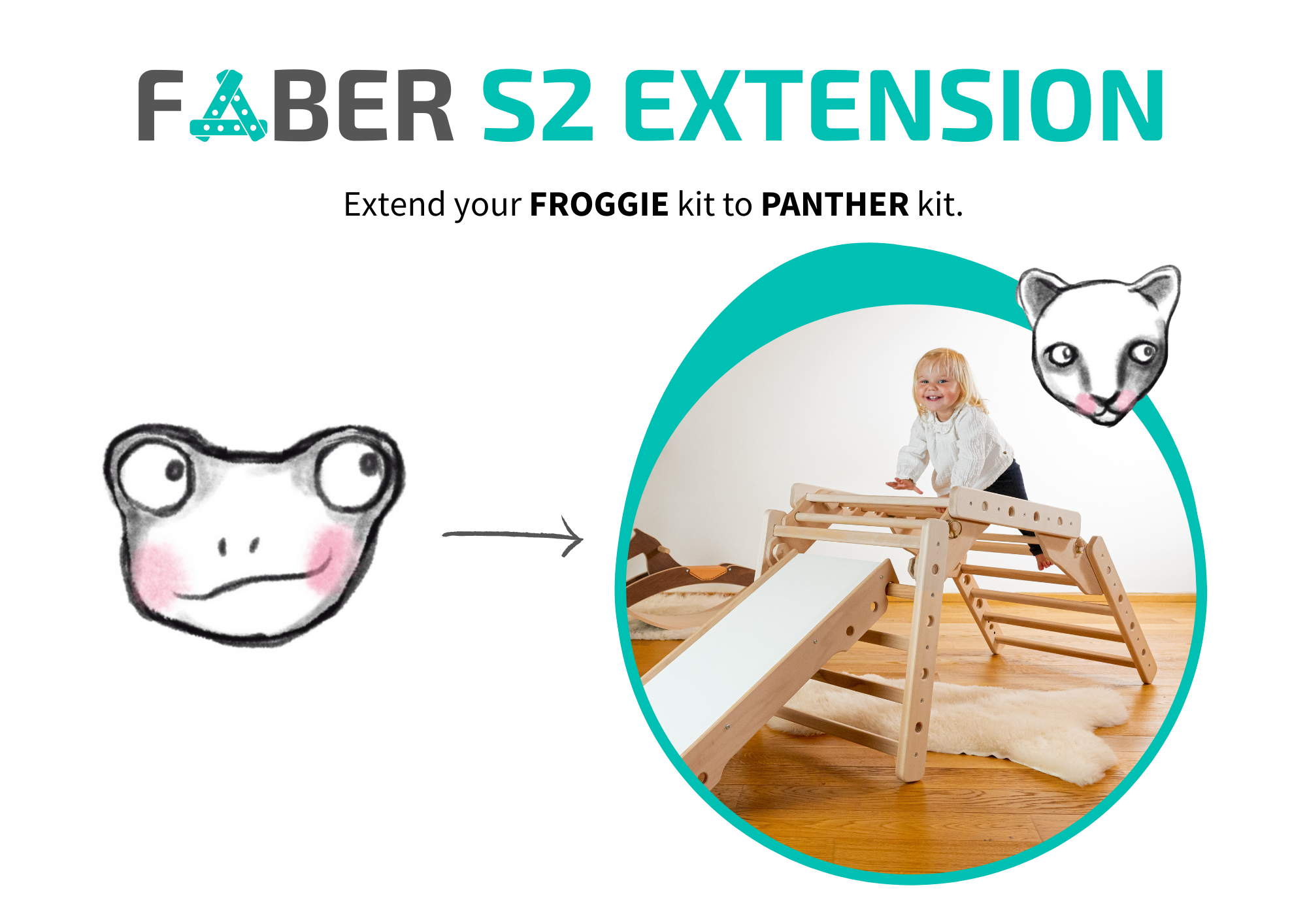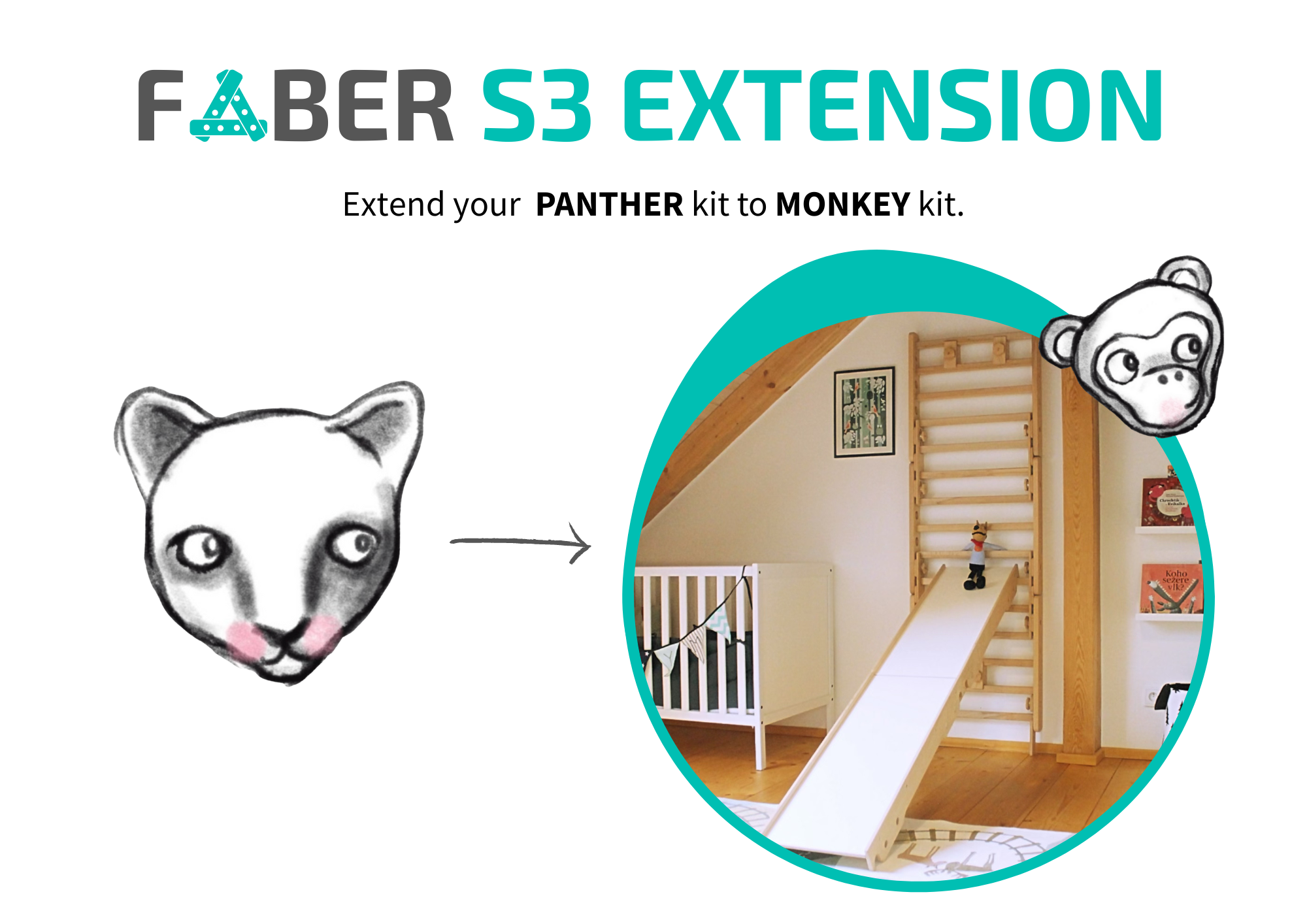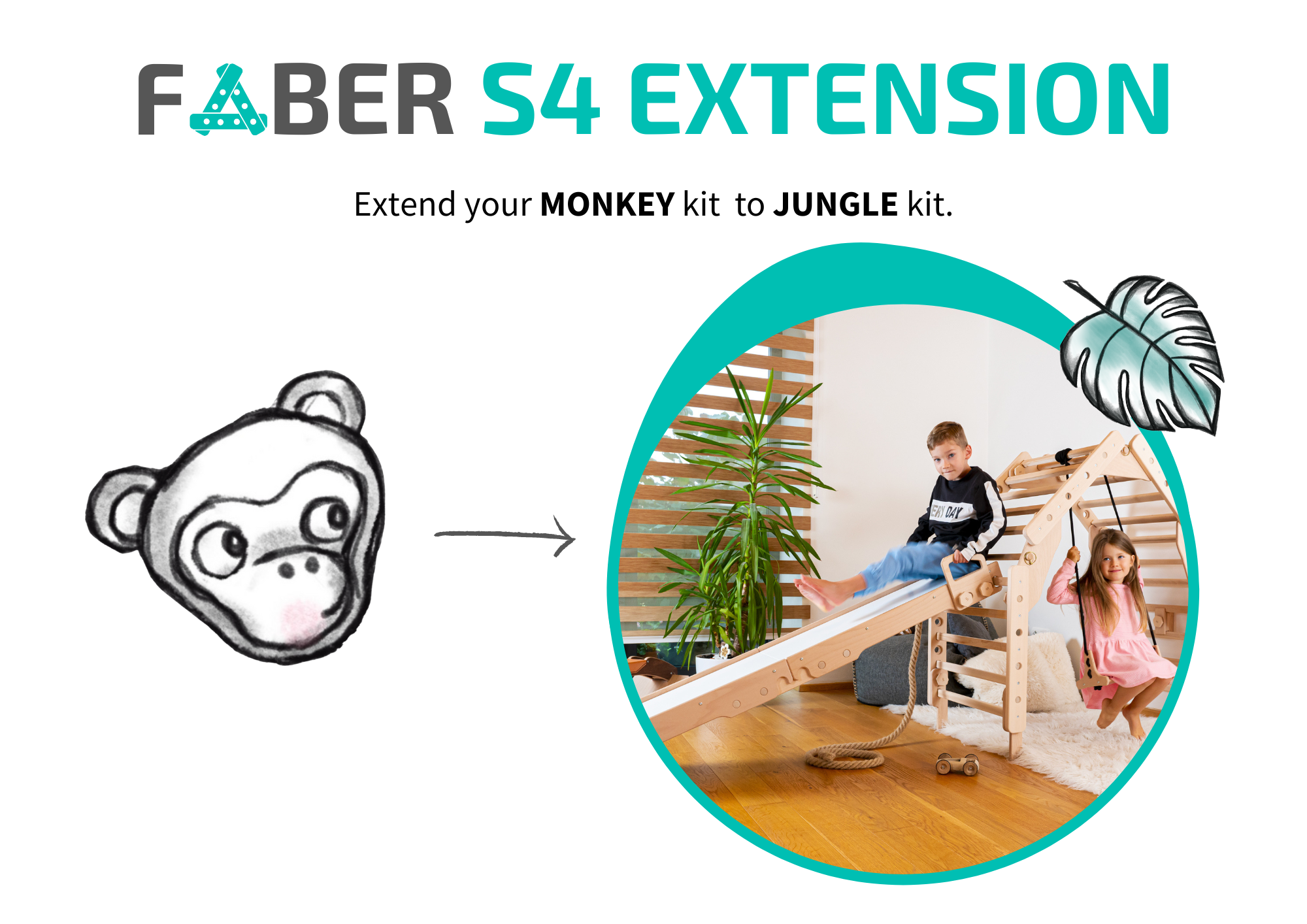 FABER JUNGLE is not enough for you? Take a look at our custom kits in the FABER INDIVIDUAL category.
PHYSIOTHERAPISTS RECOMMEND FABER
On the Faber climbing frame, the child performs an active movement that is natural to him and results from his preoccupation with the game or activity. When climbing, he chooses tactics and strategies to execute a move motivated by the emotion associated with the activity. Watch your child's shoulder blades as the upper limbs lock into the trunk as the pectoral muscles open and stretch as they push up. Engagement of the gluteal and abdominal muscles, which stabilize the pelvis and give the body the possibility of support. During these movements, the quality of the muscle corset is supported and properly developed, because physiologically we are destined to shorten or weaken certain muscle groups.
The variability of the climbing frames gives children opportunities to use and engage the entire locomotor system. It is a wonderful tool for body coordination development in fine and gross motor skills. Choosing a grip strategy, performing a movement in cooperation with the whole body or eye-hand coordination perfectly stimulate the development of the aforementioned motor skills. All of this supports the development of naturally correct movement stereotypes of the body. Correctly acquired movement stereotypes are essential for the future elimination of your child's pain.
In my practice, I often come across the opinion that the difficulties that the patient will experience are normal due to their age. But I can almost always state that age is only a secondary factor. Yes, the body system ages, but the lack of movement and subsequent decline in physical activity with age is the main factor. Not having developed a sufficient relationship with movement in childhood is decisive for how much we like to engage in movement repeatedly as we get older.
Bc. Zdeněk Ouzký - renowned Czech physiotherapist and former physiotherapist of Czech athletic team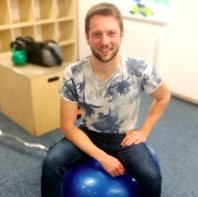 MADE BY A GROUP OF ENTHUSIASTS IN THE BOHEMIAN PARADISE :-)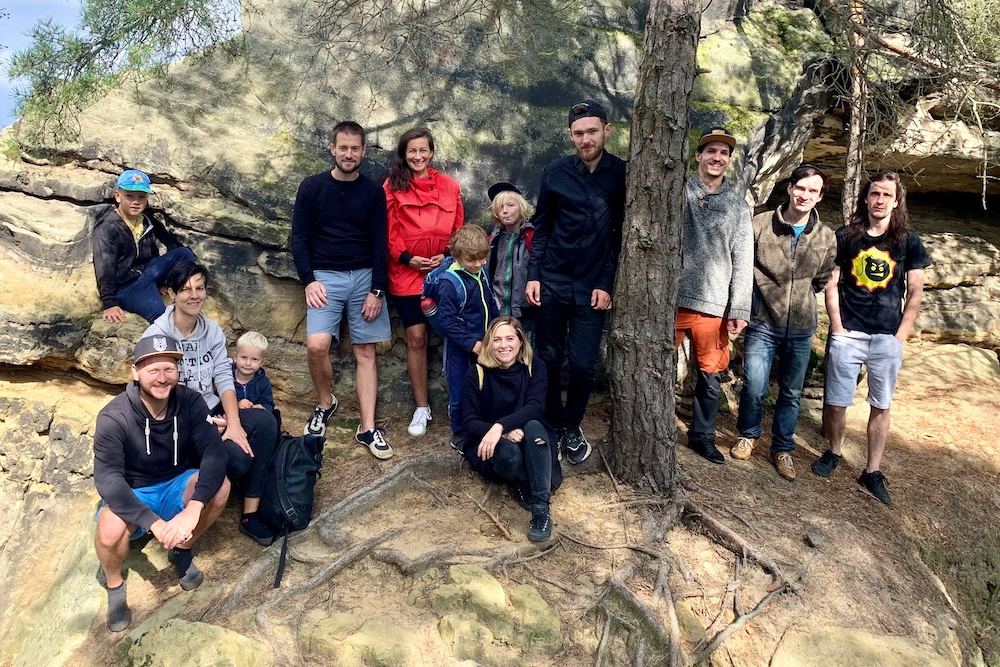 D.
très content du produit et de sa facilité d'assemblage. idée parfaite pour un cadeau d'anniversaire car vous pouvez acheter des pièces supplémentaires ou des accessoires pour en faire quelque chose de complètement différent tout en utilisant toutes les pièces précédentes. bon investissement. les enfants l'adorent.