Product detailed description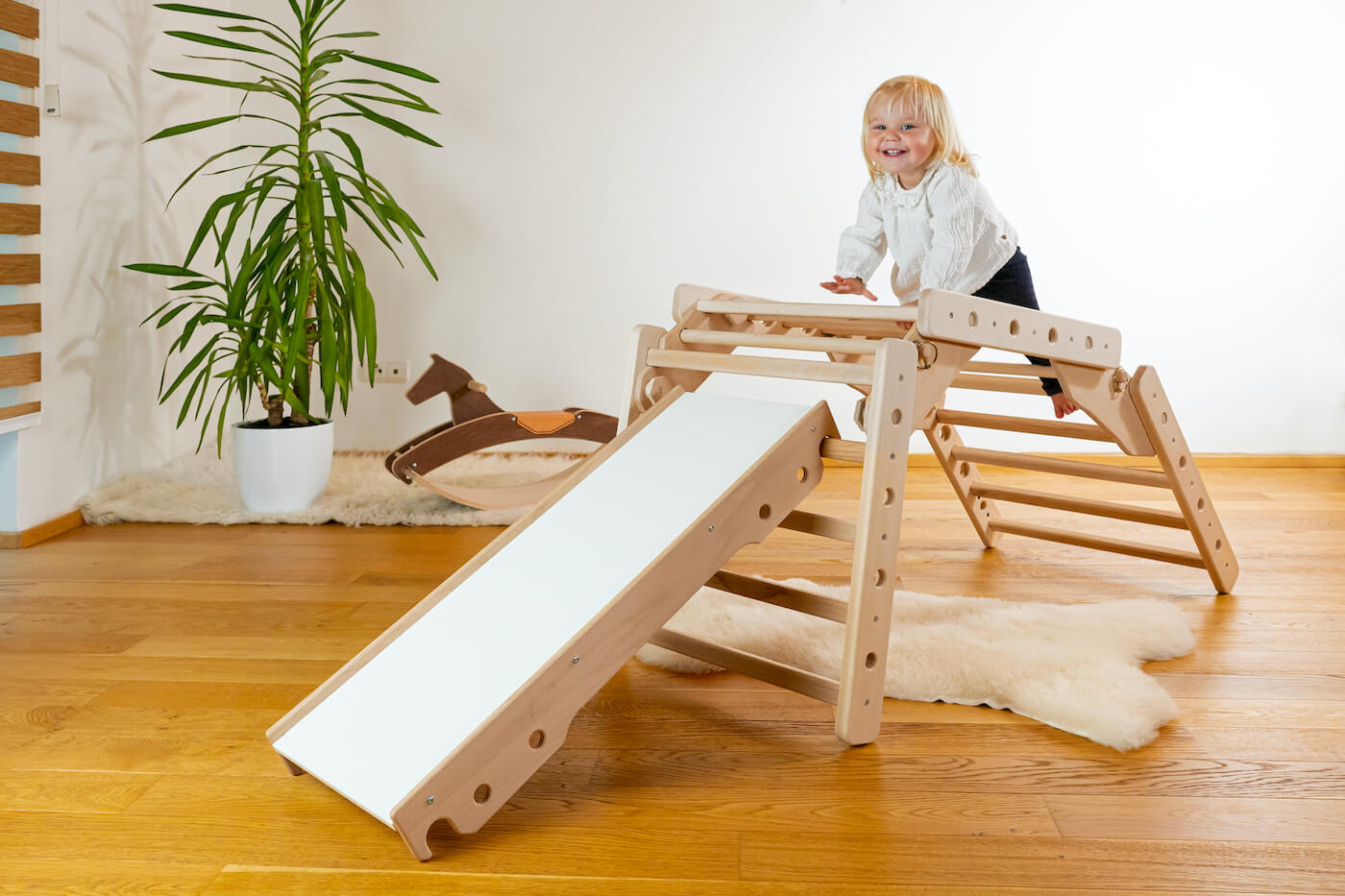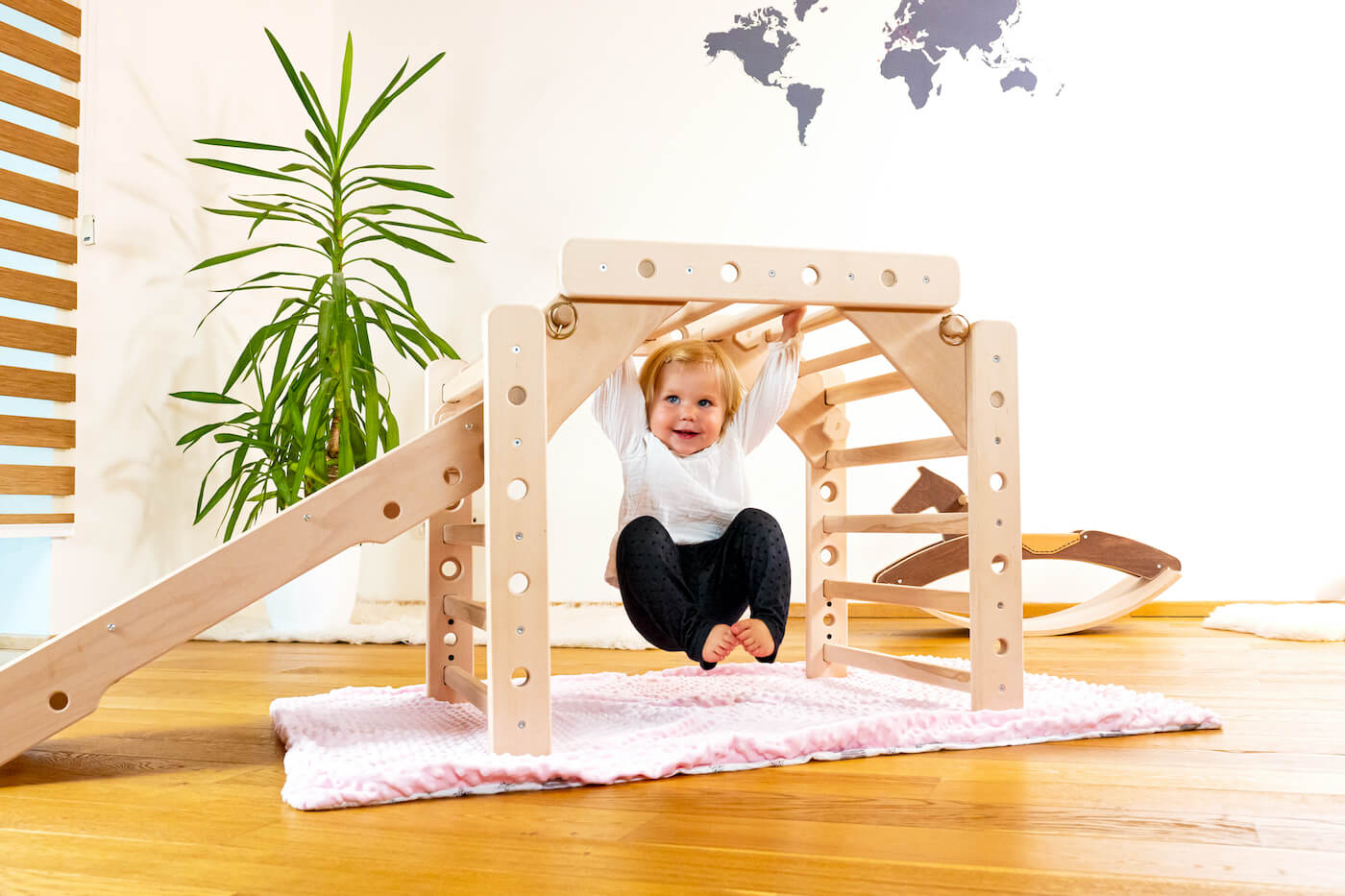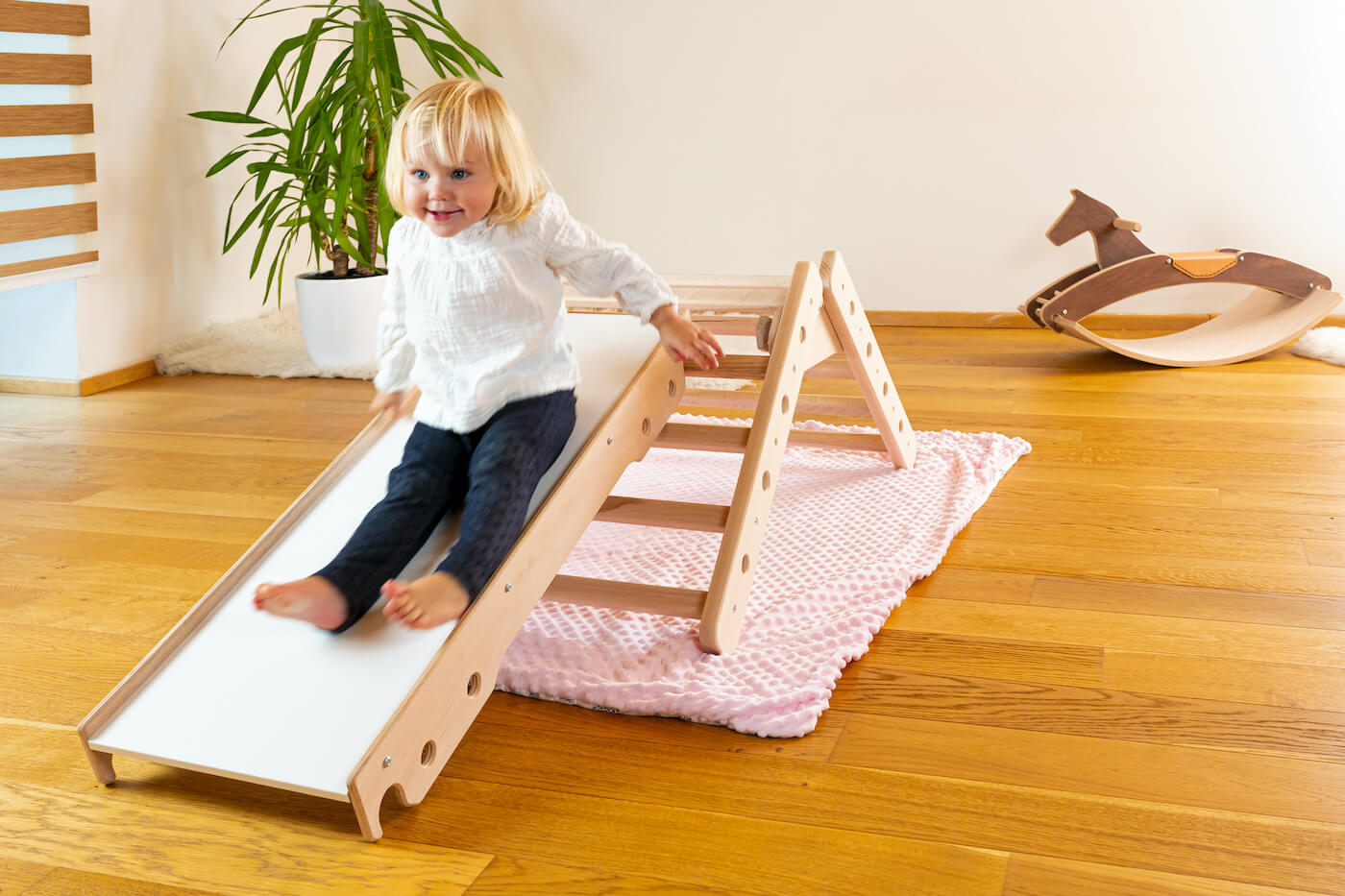 Age: 2 to 6 years
The kit can be combined with double slide, climbing rope or climbing boards.
IN THE BOX
3 x panel

8 x bolt 35

1 x key

2 x connector T1

4 x connector T2

2 x connector T3

4 x set of pins

1 x slide
STRUCTURES YOU CAN BUILD
small Pikler triangle

small bridge

panther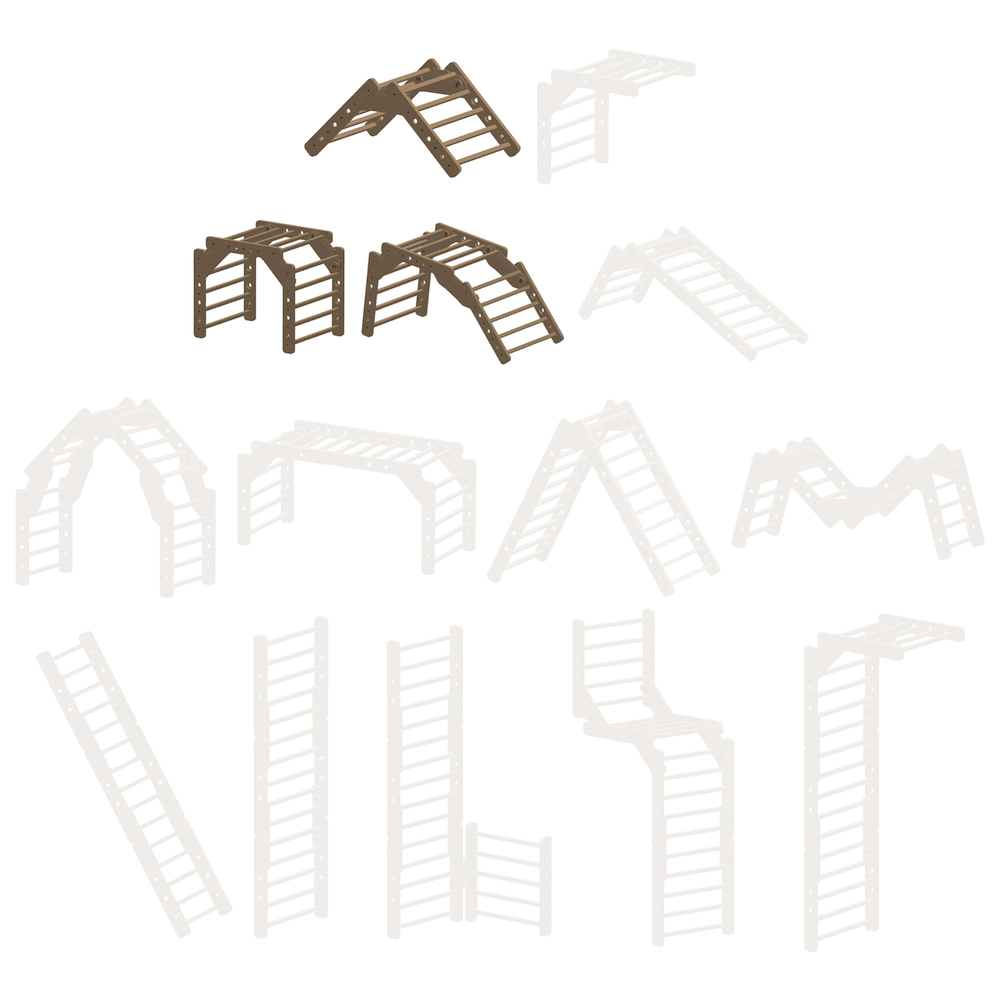 MATERIAL
solid beech, beech plywood with FSC certificate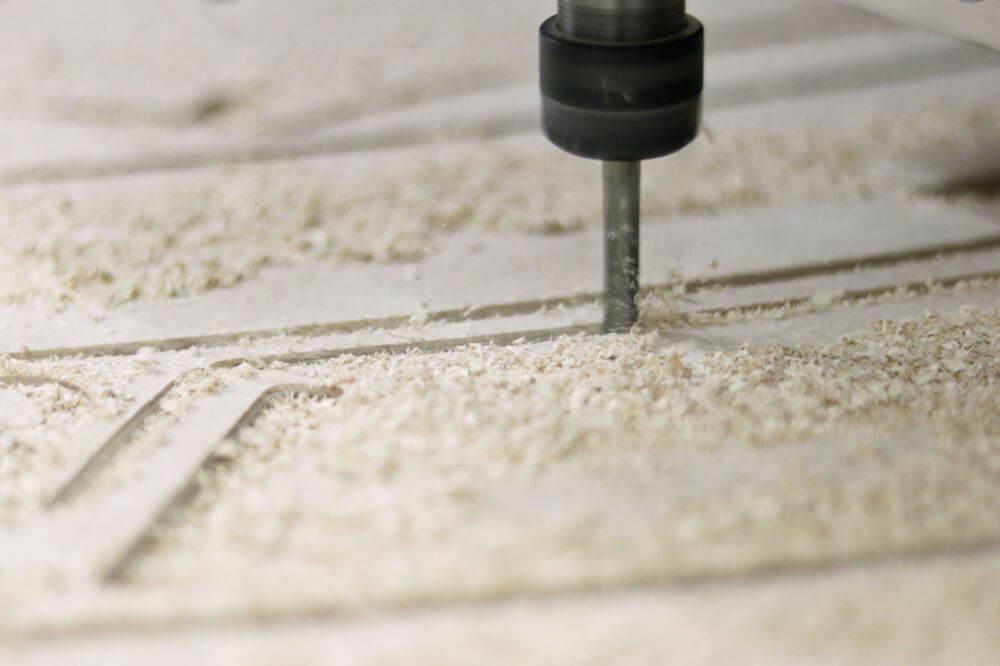 LOAD BEARING CAPACITY
Most of the structures can handle even an adult. For more details please see the instructions.
Safe for children - in accordance with ČSN EN 71.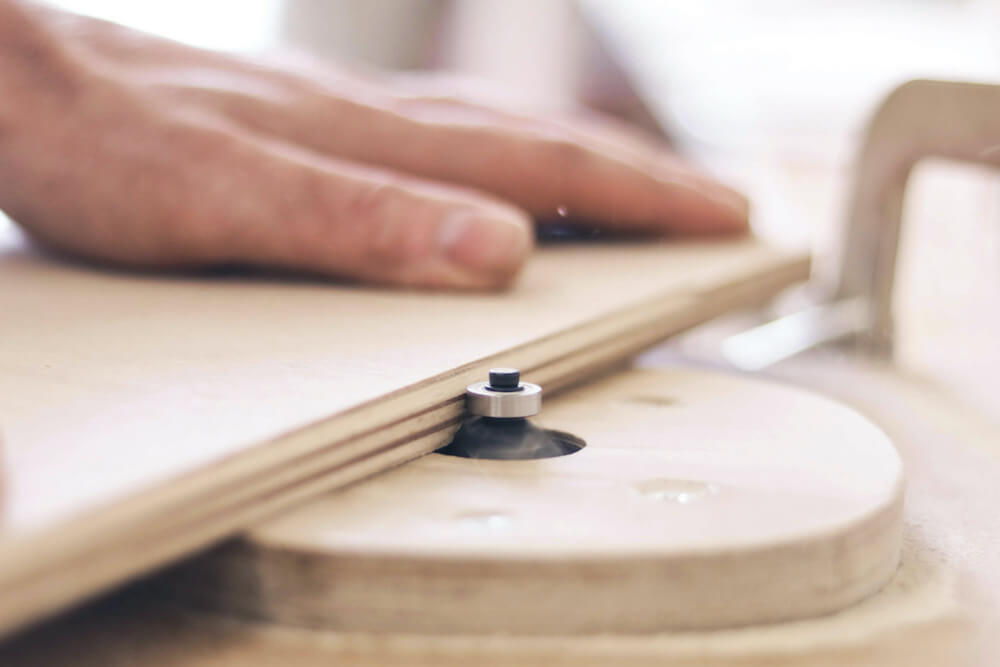 INSTRUCTIONS
Please see instructions here.
GROWING BUILDING KIT
FABER is a growing building kit and has four consecutive levels - FABER FROGGIE, FABER PANTHER, FABER MONKEY AND FABER JUNGLE. To expand from a lower level of the kit to a higher level, use the S extension as shown below and on the pictures.
S2 - extension of FABER FROGGIE to FABER PANTHER
S3 - extension of FABER PANTHER to FABER MONKEY
S4 - extension of FABER MONKEY to FABER JUNGLE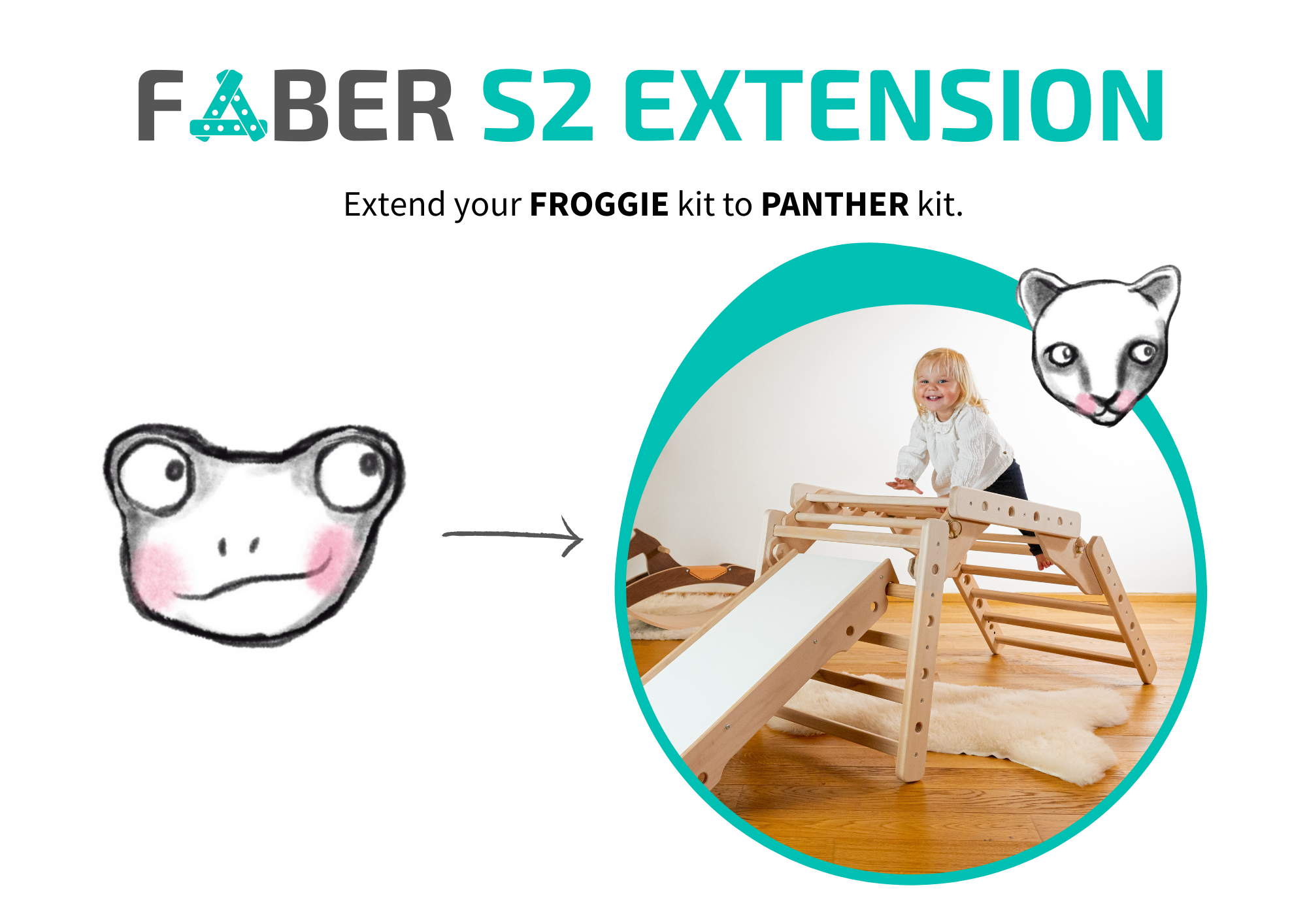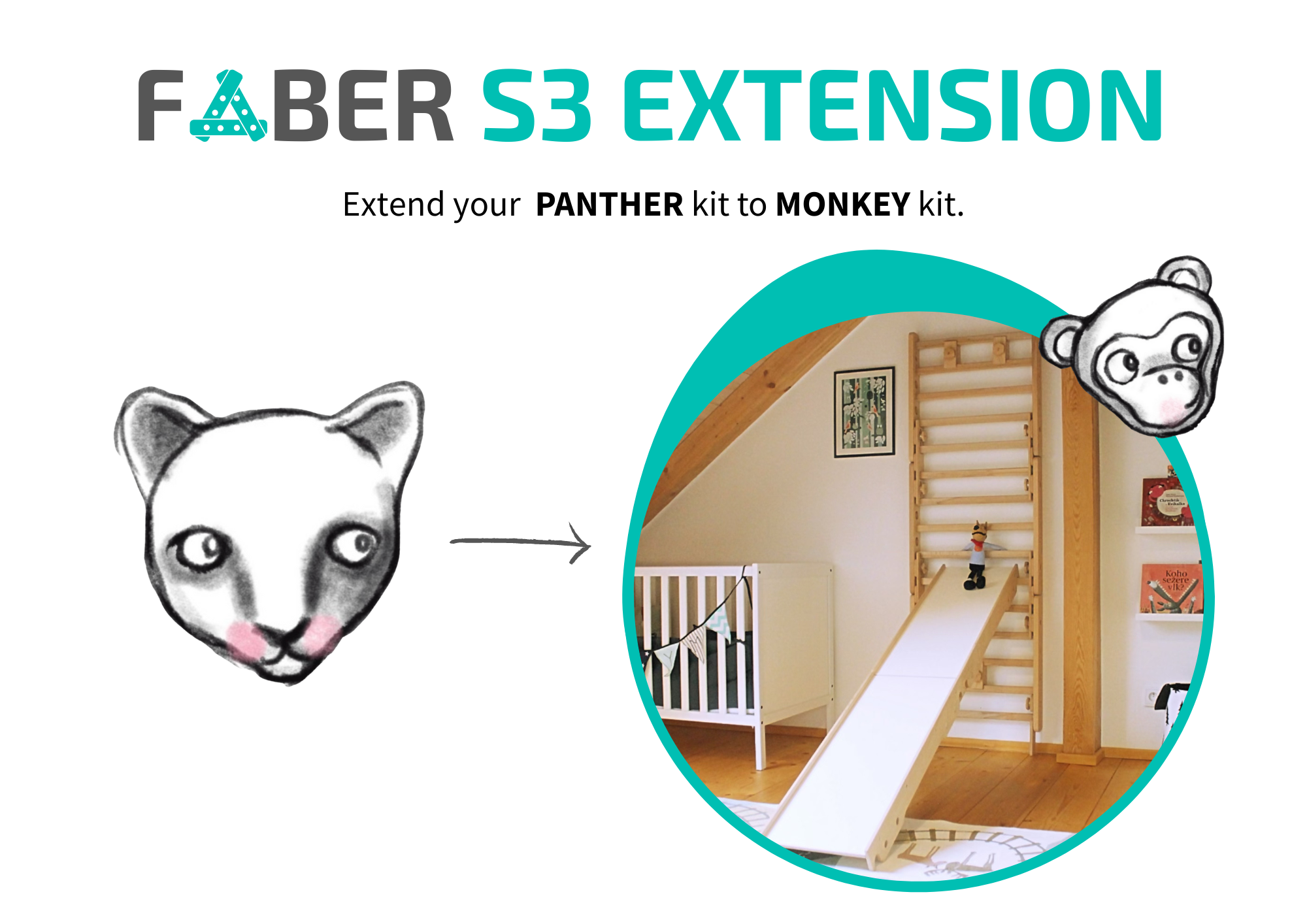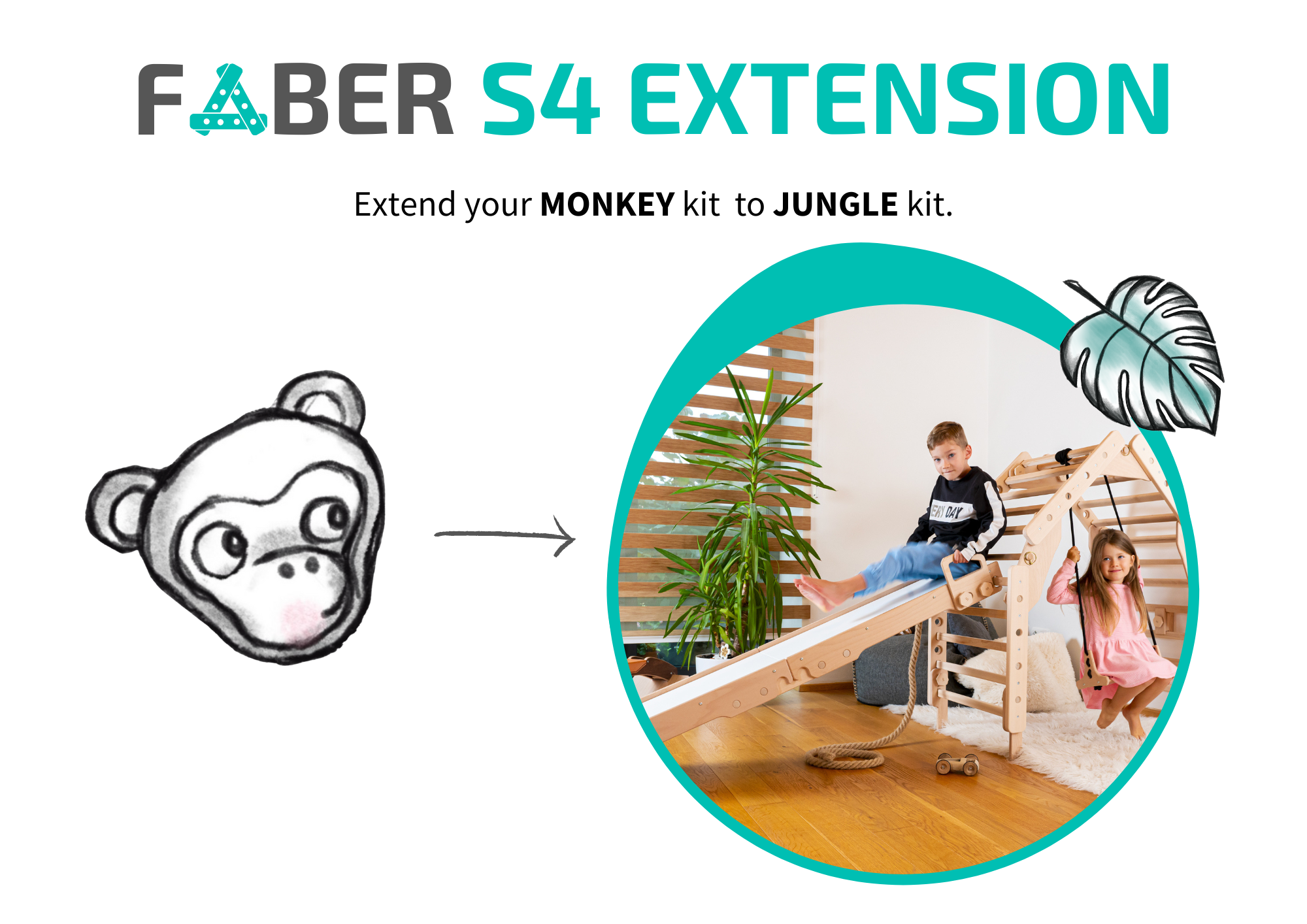 PHYSIOTHERAPISTS RECOMMEND FABER
On the Faber climbing frame, the child performs an active movement that is natural to him and results from his preoccupation with the game or activity. When climbing, he chooses tactics and strategies to execute a move motivated by the emotion associated with the activity. Watch your child's shoulder blades as the upper limbs lock into the trunk as the pectoral muscles open and stretch as they push up. Engagement of the gluteal and abdominal muscles, which stabilize the pelvis and give the body the possibility of support. During these movements, the quality of the muscle corset is supported and properly developed, because physiologically we are destined to shorten or weaken certain muscle groups.
The variability of the climbing frames gives children opportunities to use and engage the entire locomotor system. It is a wonderful tool for body coordination development in fine and gross motor skills. Choosing a grip strategy, performing a movement in cooperation with the whole body or eye-hand coordination perfectly stimulate the development of the aforementioned motor skills. All of this supports the development of naturally correct movement stereotypes of the body. Correctly acquired movement stereotypes are essential for the future elimination of your child's pain.
In my practice, I often come across the opinion that the difficulties that the patient will experience are normal due to their age. But I can almost always state that age is only a secondary factor. Yes, the body system ages, but the lack of movement and subsequent decline in physical activity with age is the main factor. Not having developed a sufficient relationship with movement in childhood is decisive for how much we like to engage in movement repeatedly as we get older.
Bc. Zdeněk Ouzký - renowned Czech physiotherapist and former physiotherapist of Czech athletic team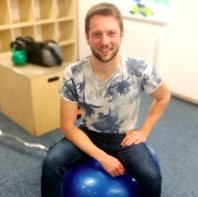 MADE BY A GROUP OF ENTHUSIASTS IN THE BOHEMIAN PARADISE :-)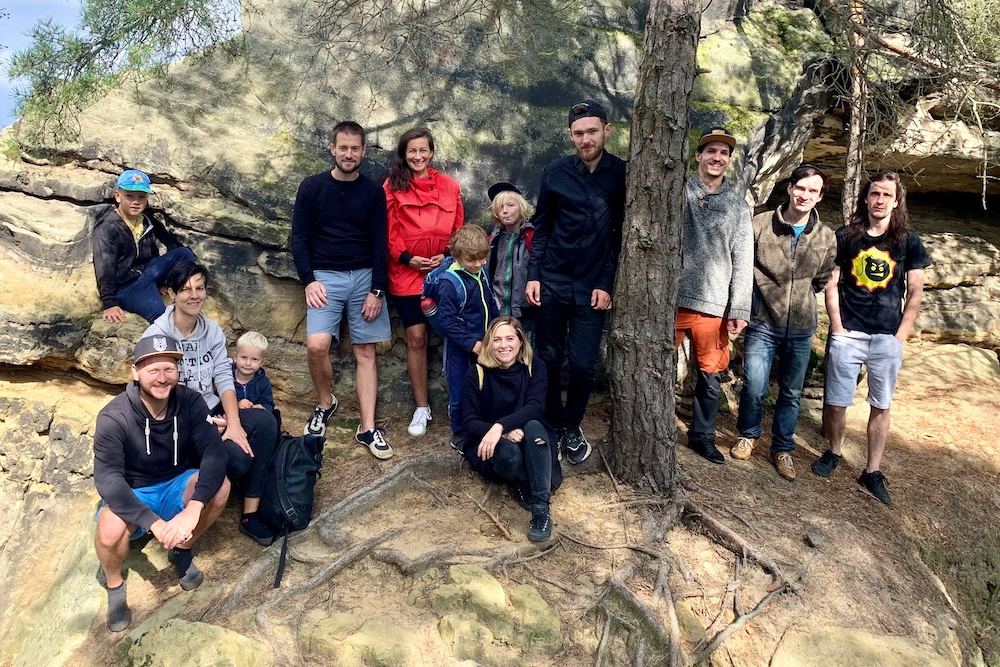 Be the first who will post an article to this item!