ZOE DOLL MADE OF BEECH WOOD
Code:
1658
Product detailed description
DETAILED PRODUCT DESCRIPTION
WOODEN DOLL MADE OF BEECH
I was born in the Czech Republic from beech wood that grows in our deep FSC certified forests. I am a 100% organic doll. I was put together and dressed by skilled Czech hands who also checked every part of me so that I would arrive at your home safe and sound.
MY MISSION
I came into this world with one big mission. To make the world a better place for all of us to live in. I am made of quality materials that do not destroy the environment. At the end of my life's journey, I will return to nature.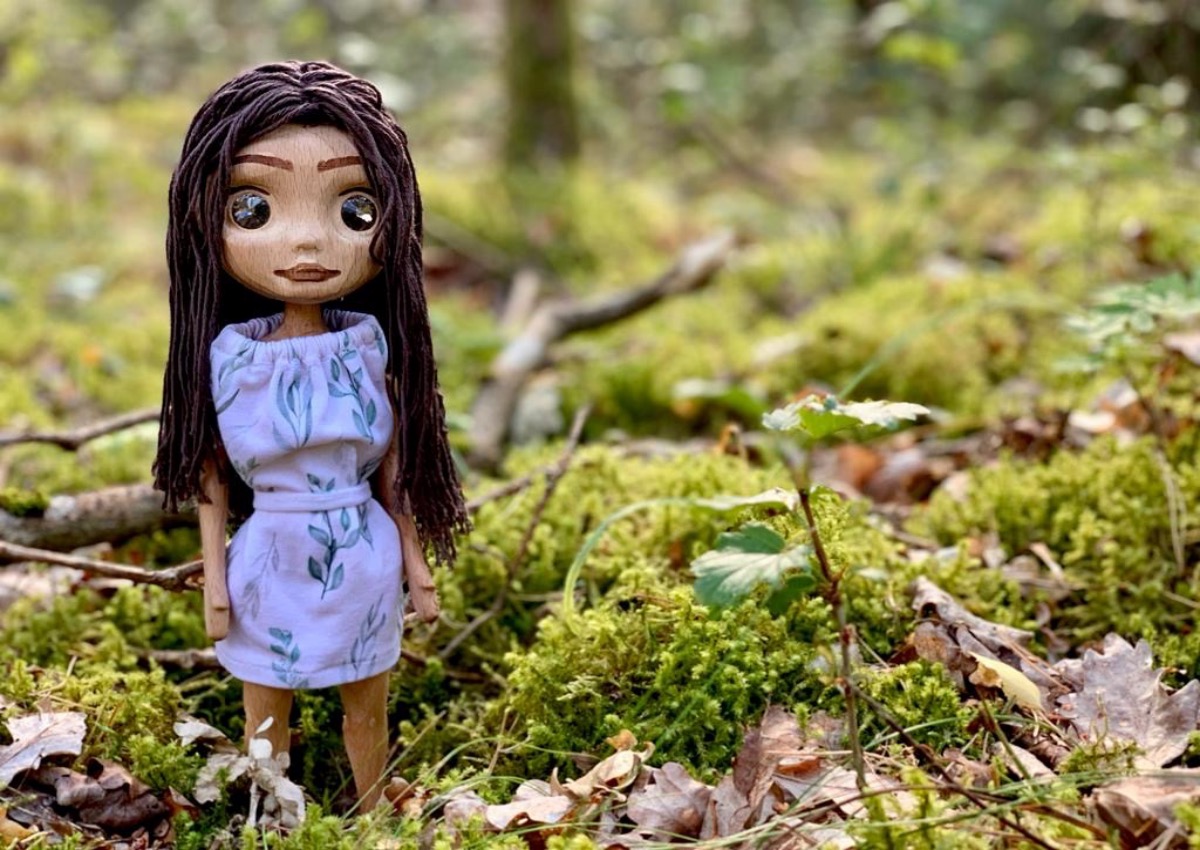 THIS IS ME
My arms and legs are attached with a simple rubber joint. They hold in many positions and do not break. Replacing the rubber, if necessary, is quick and easy. This rubber is also made in the Czech Republic.
What if an accident happens? My dog can bite off my leg, my sister can smudge my hair, my brother can scribble on my face with a marker. Don't despair! Any part can be replaced at any time. I'm not just gonna end up in the trash.
If you look into my eyes, you'll see beautiful Czech cut stones. I was designed not to spoil any fun. My eyes are hidden in my face to withstand hard knocks. They are firmly set and glued with an extremely high quality glue with a strength of 170 kg/cm2.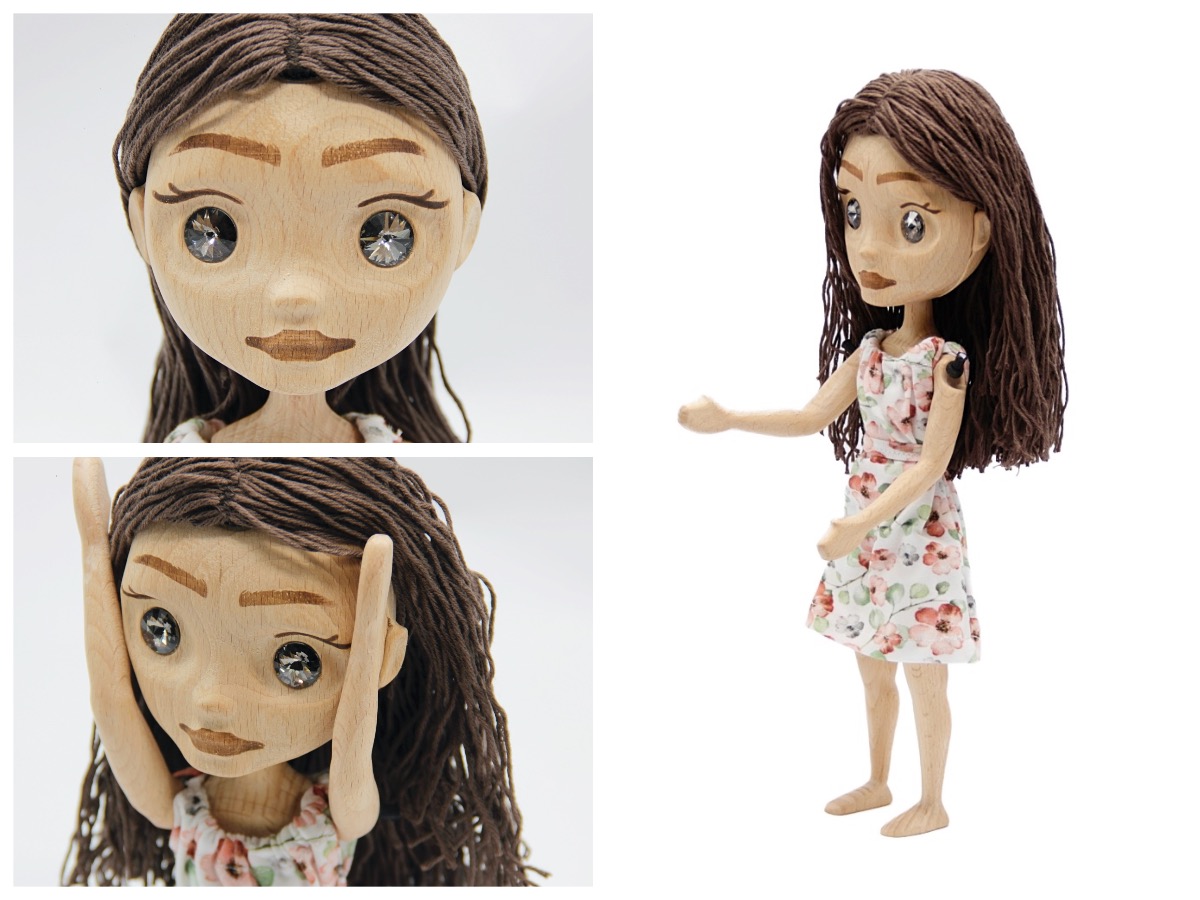 My head is mounted on a wooden ball stud that allows it to move in all directions. My fibers are hand sewn from organic cotton. It is held on my head with Velcro. If you cut my hair or just get tired of it, you can exchange it for another one.
You won't find a bit of toxic dye on me. To be really safe, even my lips are only laser engraved.
I'm wearing a dress made of cotton knit with OEKO-TEX Standard 100 certification.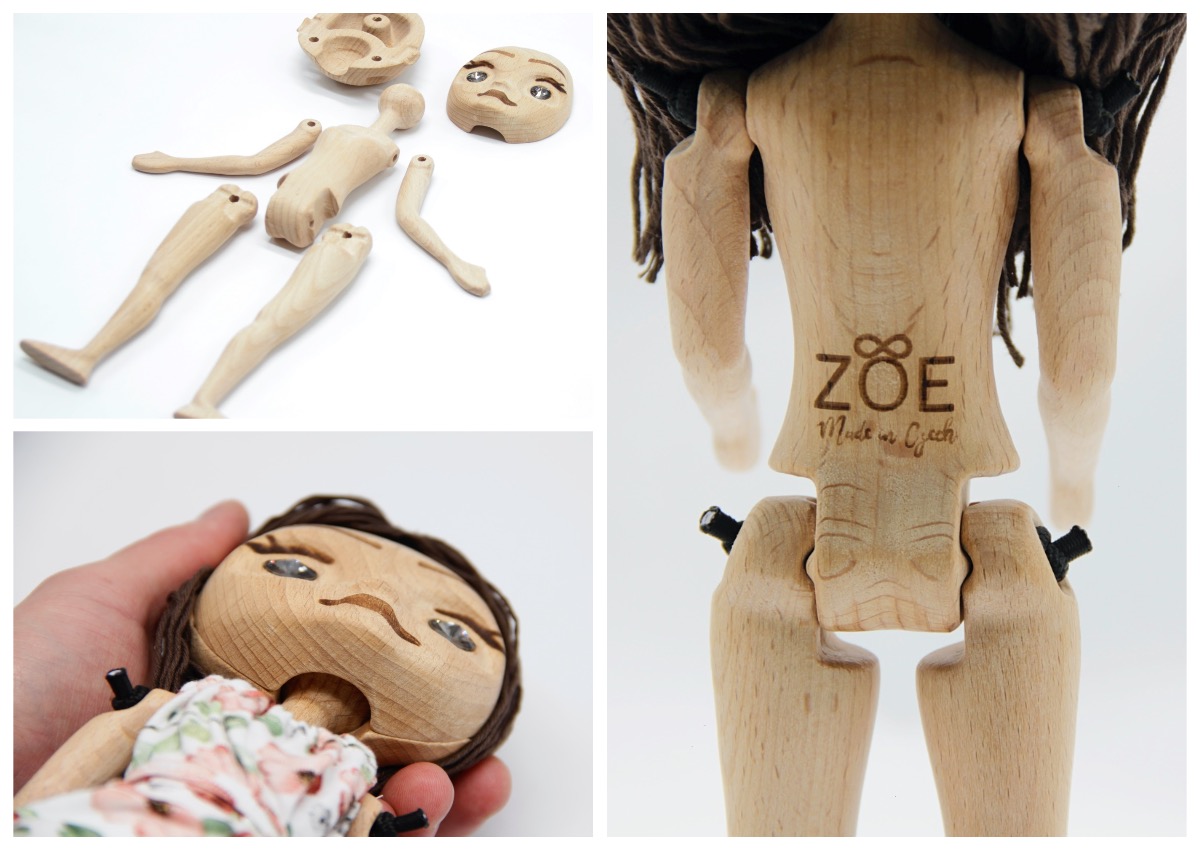 MAIN PARAMETERS
I am made in the Czech Republic,

suitable for children from 3 years old (the toy meets EU standards for toy safety),

my measurements are 32 x 7 cm,

beech wood from FSC certified forests was used for my production,

I have Czech cut stones in my eyes, my dress is made of cotton with OEKO-TEX Standard 100 certificate and my hair is

made of organic cotton,

I weigh 250 grams,

I will come to you in a gift box made of recyclable materials.

ECOLOGY
Number one for us.
The entire production process is based on the maximum use of renewable and recyclable materials.
No harmful substances are produced during production, the zero carbon footprint is proof of this.
Once our toys are used up, they won't harm the planet either. All their parts can be easily recycled, and we can easily return the wood to where it came from.
Our behaviour is CO2 neutral and sustainable in the long term. Wood is the future and we at ZOE8 know it.

PRODUCTION
All our toys are manufactured in the Czech Republic. It makes no sense for us to manufacture outside the Czech Republic. Why manufacture elsewhere when we have everything we need here?
Our own production technologies allow us to manufacture in a home environment. We can thus offer work to parents who, for various reasons, are unable to join the regular operations.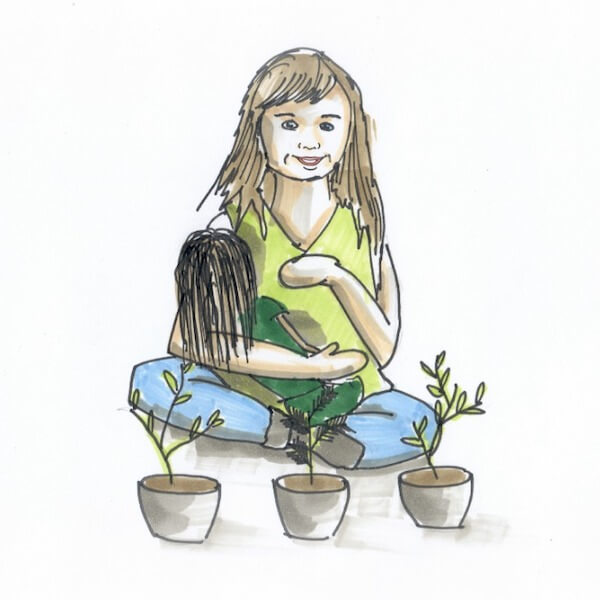 SAFETY
Every step we take is well thought out. We don't do anything by halves. Toys are tested by our children, by the most rigorous critics.
The toy safety standard EN 71 is our only confirmation.
Be the first who will post an article to this item!